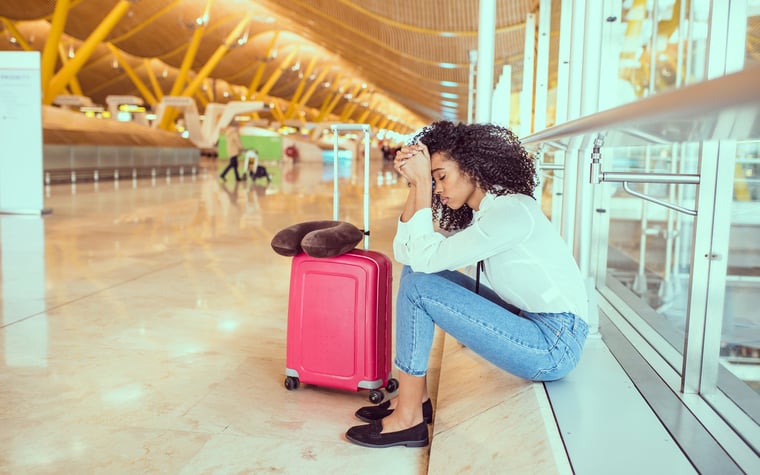 When booking travel online, take precautions so you don't set yourself up for failure.
---
Main points
Making travel reservations online is a convenient way to plan a trip.
When making travel reservations online, don't book with an unfamiliar brand or use a debit card to pay.
Be sure to review the booking conditions for greater success.
---
Thanks to technology, booking travel reservations online is easy to do. No more hiring a travel agent or waiting in line to make a phone reservation. But it is essential to exercise due diligence when booking reservations. Otherwise, you can make costly mistakes and be disappointed. Read on to find out what not to do when booking travel plans online.
1. Do not book with an unknown brand
Recently, my brother called me in the middle of the work day. This one is different from that, so I knew something was up. It turns out he had made an expensive airline reservation through a dodgy travel booking website and wanted help figuring out how to fix his mistake.
I had never heard of the company before, but its website didn't give me hope. Fortunately, we ended up being able to cancel the reservation and get his money back because the website allowed cancellations to be made within 24 hours of the reservation. But that's not always the case when I use third-party travel booking websites — so he was in luck.
Discover: This card has one of the longest 0% intro interest periods
More: Consolidate debt with one of these top-rated balance transfer credit cards
If you are making a hotel or airline reservation, make sure you are doing so through a reputable and trusted website. You should avoid the website if you have never heard of it. If possible, it is best to book directly with the hotel or airline. If not, use legitimate third-party booking websites.
When you use a non-reputable travel booking site, you may have problems revising or canceling your plans. It can also be challenging to get customer service help if something goes wrong on the day of the trip. If the booking website looks sketchy or the price seems too good to be true, it probably is. Keep this in mind the next time you need to make travel plans.
2. Do not pay by debit card
Here's another thing my brother did that I wouldn't recommend: He paid for his reservation with a debit card. In doing so, he placed the money in his checking account in limbo while he waited for a refund. It could also have been stressful if the company hadn't offered him a refund.
Using a credit card is your best bet when booking travel online. You won't risk your money, and if something goes wrong, you'll be better protected with a credit card. Plus, you can earn valuable rewards if you book using travel rewards credit cards. I only use credit cards when making travel reservations and suggest others do the same.
3. Don't skip reviewing the booking conditions
Another bad move is not reviewing the booking conditions. You want to make sure you know if you'll be able to make changes or if you can cancel without penalty. Some bookings are refundable up to a certain time before your travel date, but not all are.
Failure to review these important details prior to booking may have consequences. If your plans change and you have to cancel your flight but you have a non-refundable ticket, you may not be eligible for a refund or credit. This would be an expensive mistake to make and could mean you don't have enough money in your holiday budget to afford a trip.
Set yourself up for success when booking travel online
Booking travel reservations online can be a good move. Just make sure you use a reputable website, pay with a credit card instead of a debit card and review the booking terms before making a booking. It is also a good idea to review all booking details to avoid mistakes.
Major credit card eliminates interest until 2024
If you have credit card debt, transfer it to this high balance transfer card gets you a 0% introductory APR for up to 21 months! Plus, you won't pay any annual fees. These are just a few reasons why our experts rate this card as the best choice to help get your debt under control. Read our full review free and apply in just 2 minutes.