Air carriers have been strictly informed by Vietnamese authorities to avoid airspace over the Taiwan Strait due to ongoing military exercises in China. The Civil Aviation Authority of Vietnam announced that the Vietnam Air Traffic Management Corporation had given them a 'Notice of Air Missions' (NOTAM) received from China. The NOTAM clearly warns pilots that there will be "six temporary danger zones" near Taiwan in operation for all flights that pilots are prohibited from flying.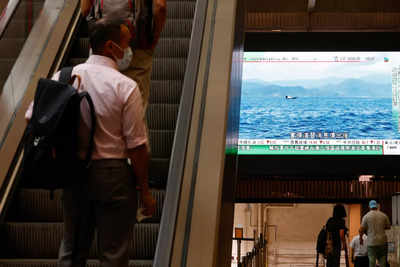 Carriers across Vietnam have been hit hard by the ordeal as 'over 100 international flights' have faced disruption due to China's military exercises.
Vietnam's flag carrier Vietnam Airlines has started changing its flight routes from today to ensure they avoid airspace near the Taiwan Strait. The change in flight routes will greatly affect the airline's normal flight journeys. According to the Times Of India last Thursday, the company issued an official statement, making it clear to passengers that flights will face minor disruptions.
"From August 4, in order to ensure the operation and safety of flights, Vietnam Airlines will adjust flight routes between Vietnam and Northeast Asia, including Japan, Korea and Taiwan, between Vietnam and the US to avoid flights over certain areas near the island. of Taiwan."
The company has acknowledged that this change will lead to longer waiting times for passengers, so they have apologized in advance to their customers and encouraged them to go over the plan before they travel.
It has been made clear by the airline that this change will continue as long as China's military exercises are in place.
Other airlines such as Vietjet, Bamboo Airways, EVA Airways and China Airlines have also been affected by this and it is expected that more airlines will similarly follow in the footsteps of Vietnam Airlines soon. It's no doubt that China's military exercises will wreak havoc on many airlines in operation.
Do you think Vietnam Airlines changing airlines is the best solution for passengers? Leave a comment below and let us know what you think.