GILBERT, AZ – Locally owned business, Cider Corps, is expected to open a new taproom and production facility in Gilbert by the end of July.
According to Jason Duren, co-owner and cider maker, the business' production outgrew their Mesa location and this new 2.5-acre property in Gilbert is a great place to open their second taproom and continue to produce theirs. Food service is provided by the Brightside Burgers food truck, and guests may bring additional food to the room.
Made at home
The new location has 31 ciders on tap, and they're all made in-house.
"We get fresh apple juice; we ferment it and then we're adding real fruit back. So we use no sugar, no extracts, no fillers — just 100% real fruit," Duren explained to ABC15. "Our process is a little different than most ciders out there. So 100% of our ciders go through malolactic fermentation; which is a secondary fermentation that converts some of the harsher acids—the things that make a cider more sour— [and] makes it really smooth like a wine."
According to Duren, there are plans to tour the cider production facility at the new location.
"HONOR THE GREAT SACRIFICE"
Cider Corps goes beyond just being a cider. Co-owners and brothers Josh & Jason Duren opened their first Mesa location in 2017 on Veterans Day.
Jason Duren is a Navy veteran and the honor of serving the country is evident in the location. In Gilbert's kitchen room there is one Purple Heart Medal murals, the cider taps are grenade handles and there are helmet lights. "One of the helmets is a real helmet I wore in combat, the other one is [from] one of my friends who lives here right now — it's his helmet that he's been wearing," Duren said.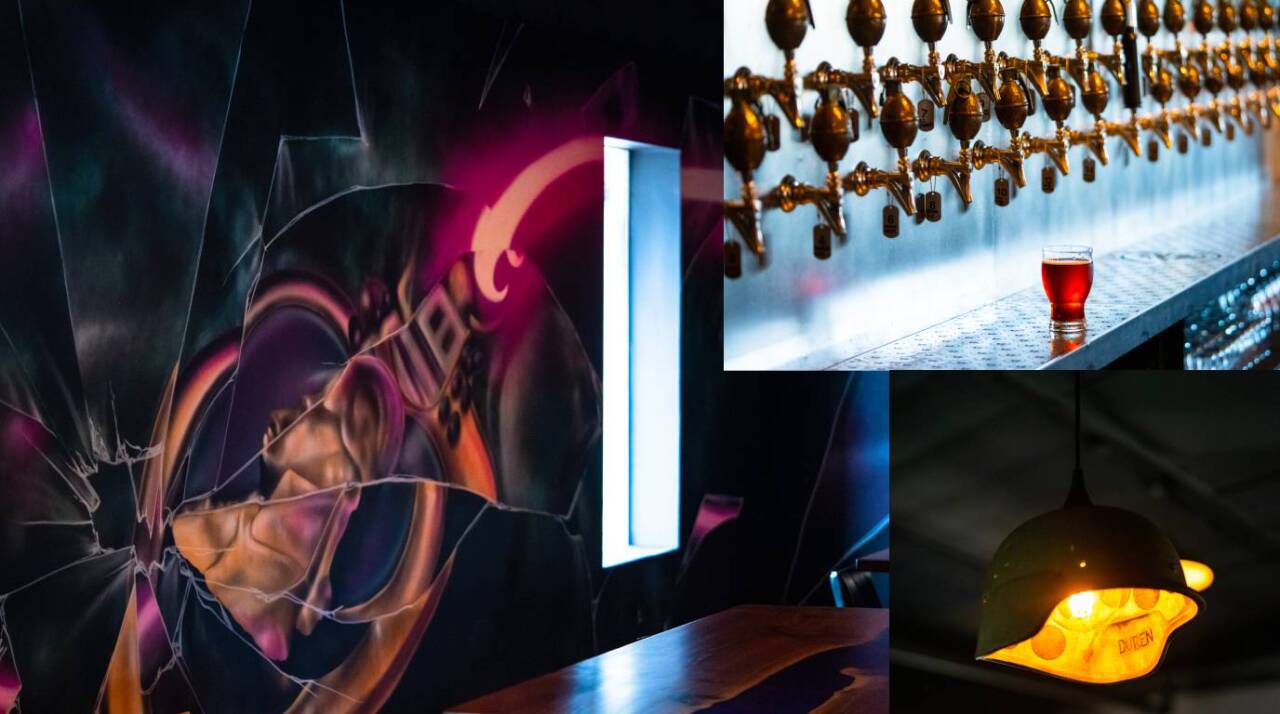 You will also not find televisions in the place. "The point is that when you're here, you talk to your neighbor, or whoever you're here, [or to] some foreigner", said Duran.
WHERE TO GO
Working hours: Tuesday – Saturday [11 a.m. – 10 p.m.] & Sundays [11 a.m. – 6 p.m.].
Mesa Location: 31 S Robson Ste 103
New Gilbert Location: 685 S. Gilbert Rd., Gilbert AZ 85296