Key events
Inflation in Mexico went up to 8.15% in July from 7.99% in June, the latest data showed today.
In Brazil, the annual inflation rate eased to 10.07% last month from 11.9% in June, but remained in double digits.
Centrica signs £7bn LNG deal with US supplier
British Gas parent Centrica, Britain's biggest energy supplier, has struck a £7bn deal to buy liquefied natural gas from US firm Delfin Midstream from 2026.
The company said the 15-year deal would involve buying 1m tonnes of LNG a year from the Delfin Deepwater Port off the coast of Louisiana. Countries across Europe are trying to wean themselves off Russian gas following Moscow's invasion of Ukraine.
Centrica chief executive Chris O'Shea said:
Natural gas has now been recognised as an essential transition fuel on the path to net zero just at the point geopolitical uncertainty is impacting the global gas market.
The UK is home to three of the largest LNG terminals in Europe – two terminals at Mildford Haven and another at the Isle of Grain – where the super chilled fuel is transformed back into gas.
Olive oil prices to rise 25% on Spain heatwave
The price of olive oil is set to rise by up to 25% as heatwaves hit production in Spain, a leading exporter has warned.
Spain produces nearly half the world's olive oil. Soaring temperatures across Spain and other big exporters such as Italy, Greece and Portugal, have hit olive oil production.
Acesur, which supplies the UK's biggest supermarkets, told the BBC this would feed through into prices in shops in the next three to four months when companies renew their contracts. The company's export manager, Miguel Colmenero, said customers could see prices rise by 20-25%.
Acesur accounts for more than 200,000 tonnes of olive oil a year, out of the 1.4m tonnes produced in Spain annually, and sells its products in more than 100 countries.
It sells around 20,000 tonnes a year in the UK and packs own-label brands for Sainsbury's, Tesco, Waitrose, Morrisons and Asda. The supermarkets also stock its La Espanola brand, which is the third biggest in the UK.
Most of the olives in its products are grown in Andalucia, southern Spain, which has had very little rainfall in recent weeks.
Colmenero said the dry weather could also affect next season's crop if olive trees cannot grow new branches due to lack of water.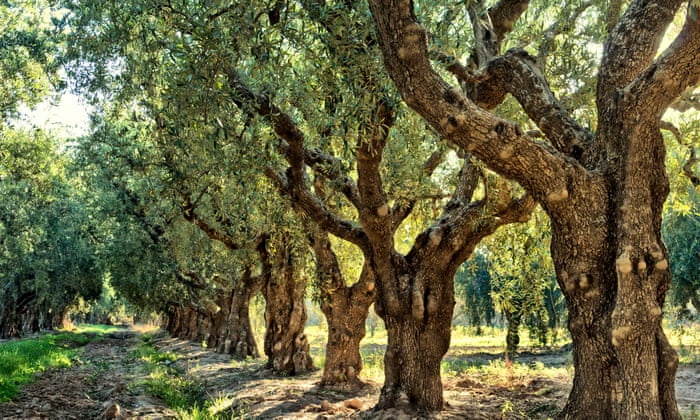 More reaction to the expected jump in average UK household energy bills to over £4,200 early next year.
We have an update from the favourite to be the next UK prime minister on energy policy.
Asked if she would provide direct support to households, Reuters reports that Liz Truss said:
What I don't believe in is taxing people to the highest level in 70 years, and then giving them their own money back.
Truss, the foreign secretary, is seen as the frontrunner in the race for the Conservative leadership because of her poll lead among the party's members. There is little doubt that the "impending disaster" of the energy price rise (in the Joseph Rowntree Foundation's description) will be a top political priority for whoever wins. A decision is due by 5 September.
UK faces 'impending disaster' without help on energy bills – thinktank
The UK faces an "impending disaster" and "serious hardship on a massive scale" unless the government takes action to offer at least double the support for households facing the prospect of rising energy bills, according to a thinktank focused on poverty.
The Joseph Rowntree Foundation said payments worth £400 to every UK household, announced in May by then-chancellor Rishi Sunak, would not be enough to cope with the surge in energy costs expected during the winter.
It came after energy researchers at Cornwall Insights, whose analysis is closely watched by the industry and politicians, on Tuesday issued a forecast suggesting that the average annual energy bill allowed under the government's price cap could break above £4,200 in January.
Peter Matejic, chief analyst at the Joseph Rowntree Foundation, said:
The latest projections of annual energy bills exceeding £4,200 from January is the latest in a series of terrifying warnings over the past week, from the Bank of England and others. Families on low incomes cannot afford these eye watering sums and as a nation we can't afford to ignore an impending disaster.

Both candidates to be prime minister must now recognise the extraordinarily fast-changing situation and act to protect the hardest hit from the coming emergency.

Every day action is delayed is increasing anxiety for low-income families who do not know how they will get by this winter. The payments promised by the government earlier in the year offer some help but their scale has been overtaken by events, and they must now be at least doubled if they are to protect people from serious hardship on a massive scale.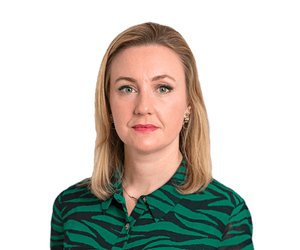 Joanna Partridge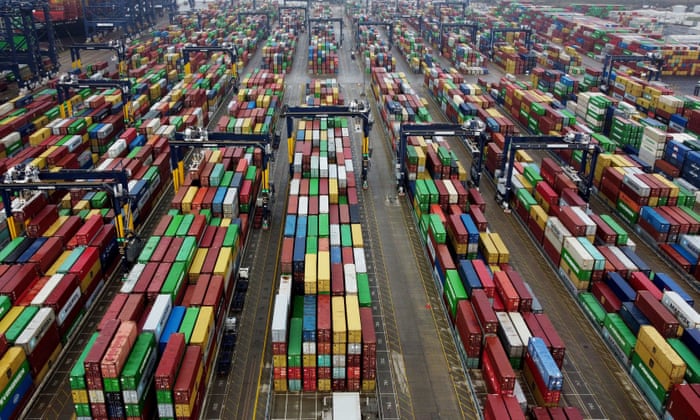 Dock workers at the port of Felixstowe have been offered a £500 bonus to call off their eight-day strike planned for later this month, which is expected to bring Britain's biggest container port to a standstill.
Nearly 1,900 dock workers who are members of the Unite union have voted in favour of strike action between 21 and 29 August amid a pay dispute with the company which runs the Suffolk port, the Felixstowe Dock and Railway Company.
Following continued negotiations between the company and unions at the conciliation service Acas, the Hong Kong-owned port has offered workers a £500 lump sum, on top of its previous offer of a 7% pay rise.
The company said unions would put the bonus offer to their members. However, it added that staff paid hourly at Felixstowe would not be given the chance by Unite to vote on the offer.
A port spokesperson said:
There will be no winners from a strike which will only result in their members losing money they would otherwise have earned. Our focus has been to find a solution that works for our employees and protects the future success of the port.

The union has rejected the company's offer to meet again.
There has not been a strike at the port since 1989, which is owned by the Hong Kong-based conglomerate CK Hutchison Holdings, owner of the Three mobile phone network and healthcare retailer Superdrug.
Any prolonged strike would almost certainly have an impact on the UK's supply chain, further knocking the British economy as it braces for recession.
The logistics hub handles about 40% of containers entering and leaving the UK – representing around 45,000 containers each week – full of freight including consumer goods, clothing and canned food.
Morgan Wild, head of policy for Citizens Advice, has also responded to Cornwall Insight's new forecast for household energy bills to top £4,200 from January:
The cost-of-living crisis is already having a devastating impact on people's lives. Every day we hear from people who can't afford to turn the lights on or cook their kids a hot meal.

The government did the right thing by bringing in targeted support, but it won't be enough for people to manage these previously unthinkable price hikes. The obvious place to start is to increase benefits to keep pace with the cost of living. There's no time to waste.
The head of the Confederation of British Industry has called on Boris Johnson to take immediate action to help people with soaring energy bills, warning that putting it off until after the Conservative leadership vote would be too late, reports the Guardian's Rachel Hall.
Tony Danker told BBC Radio 4's Today programme that Johnson "needs to say something to the country to reassure people about what will happen" ahead of Ofgem's announcement of "terrifying" price rises on 26 August.
When the new prime minister is chosen on 5 September, they "need to tell us what will happen, not put it off for a couple of weeks while they do preparations for the emergency budget", he said.
Martin Lewis, the consumer champion and founder of the website Moneysavingexpert, has tweeted about the prospect of soaring energy bills, and urged the government to take action NOW.
Nurses in England and Wales to vote on strike action over pay
Hundreds of thousands of nurses in England and Wales will vote next month on whether to strike in a row over pay.
The strike ballot will open on 15 September and run until 13 October, said the Royal College of Nursing, the biggest union representing nurses.
RCN's Wales director Helen Whyley told Times Radio that more than 250,000 nurses would be balloted. If they vote to strike, it would be the first walkout in the RCN's 106-year history.
The union says a £1,400 pay rise announced by the government last month is not enough to cushion the impact of soaring consumer prices. UK inflation has hit a 40-year high of 9.4% and is set to rise above 13% in the coming months, pushed higher by spiralling energy and food costs.
Carol Popplestone, chair of RCN Council, said in a message to union members:
This year's pay award does not help you with the rising cost of living. It will do nothing to help to recruit or retain more nursing staff where you work and will not keep patients safe.
A strike would mean further disruption to an already understaffed health service. Strikes have been staged by a number of other sectors including railway workers as the cost of living crisis deepens.
A bit of good news…
Birmingham is expecting a surge of tourists over the summer as the city's reputation receives a boost from the Commonwealth Games, business leaders said as the 11-day sports event comes to a close, reports our Midlands correspondent Jessica Murray.
The event has been heralded as a roaring success for the Midlands city, with more than 1.5m tickets sold – making it on track to be one of the most successful Commonwealth Games in history.
"I can categorically say this will be the busiest August that Birmingham has ever enjoyed," said Neil Rami, chief executive of the West Midlands Growth Company. "You just have to see the throngs of people in the streets. We were forecasting about 85% hotel occupancy, but talking to some hotel managers it's nearer 95% so we're pretty much full."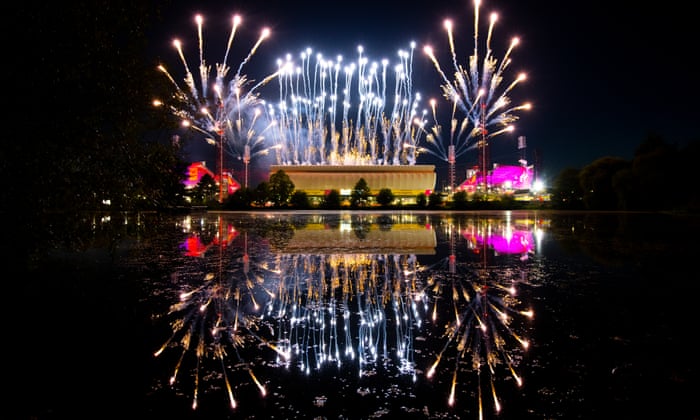 Sterling, euro strengthen
On the currency markets, the US dollar has come off recent highs, ahead of US inflation data tomorrow.
The pound has strengthened 0.36% to $1.2119 while the euro is also up against the dollar, at $1.0236, a 0.4% gain. The yen held at 134.94 per dollar.
Ray Attrill, head of foreign exchange strategy at National Australia Bank in Sydney, told Reuters:
The market understandably is waiting for the numbers to then reprice, rather than moving in anticipation in of them.

We've had six CPI [consumer price index] numbers this year, four of those six have been upside surprises… but the impact on the dollar is a little bit ambiguous.