Travel-focused television has a long history of inspiring consumers to get off their couches and take a trip.
The hosts of those shows, like the late Anthony Bourdain, are often some of the most recognizable names in the industry and have launched thousands of vacations.
Within the industry, their partnerships run deep, benefiting everyone from travel advisors to suppliers to hospitality workers on the ground. Some have even developed their own travel products.
The current crop of travel show hosts includes several who work directly with travel providers, including Samantha Brown, family travel specialist Colleen Kelly and the upcoming Denella Ri'chard, a former cruise marketing director.
We spoke with these hosts and their producers about those partnerships, what makes their shows unique and why public television is a great place for travel TV.
A host from within the industry
Ri'chard was uniquely positioned to run a travel show. Her 1995 degree from Southern University was in television, and she spent her early years out of college with a production company in Dallas. But after sending teams and talent around the world but staying home herself, she decided she wanted to travel.
As the Internet boomed, she was recruited for an online travel company and spent several years working in Europe. She then embarked on a ten-year career in hotels and cruise lines culminating in director of commercial marketing and engagement for Holland America Line.
Then, the pandemic hit. She let her team leave before losing her position as well.
A friend who had just started a broadcast network asked him if he would return to television, and "Traveling With Denella Ri'chard" was born. The show airs on various ABC, CBS, NBC and CW affiliate stations, as well as on the GFNTV and GoTraveler streaming platforms.
"I started the travel show to help bring travel back," Ri'chard said. "We started during the pandemic. We started the show during a time when nobody was on cruise ships, when planes were grounded, when hotel occupancy was at its worst. And it all started to inspire people to travel the world again. "
She works closely with cruise lines, suppliers and destination management companies to present destinations, focusing particularly on cultural aspects. Her sponsors are her industry colleagues, who she is enjoying working with in her new role.
One of its main sponsors is travel agency Magical Vacation Planner, with offices in Orlando and Mitchell, Ind. Ri'chard, who is often in demand for her itineraries, is talking to them about curating experiences for her TV audience.
She also hears often from other counselors.
"I have a lot of travel advisors who look at my show as a fun learning tool to recommend things to their clients to do and where to stay in the destination," she said. "They also ask me for the printed itinerary to provide to their customers.
A travel club for families
Kelly, host of PBS's "Family Travel With Colleen Kelly," recently launched the Colleen Kelly Travel Club. It features discounted travel prices, with trips facilitated by Travel + Leisure.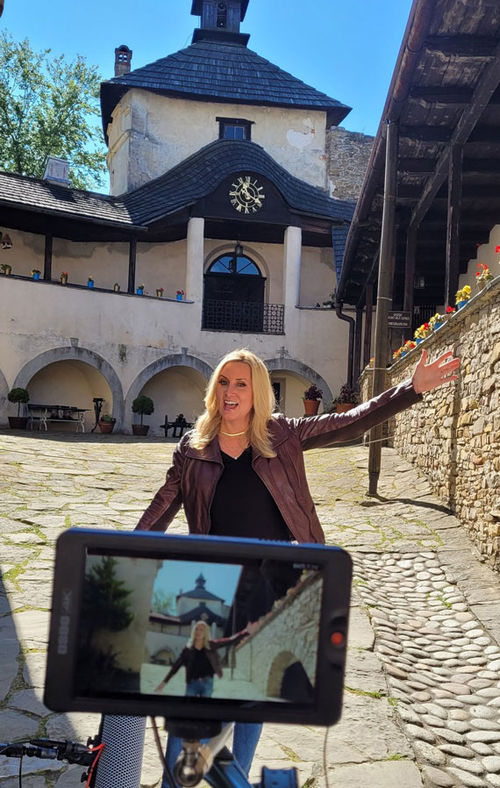 Colleen Kelly recently launched the Colleen Kelly Travel Club. Source: Colleen Kelly
About 12 years ago, Kelly was working for a local NBC talk show as a correspondent. With two young daughters, she was looking for content for family trips, but there wasn't much. She decided to create her own show. PBS liked her pitch.
"I had so many people think I was crazy when I told them I wanted to be a national travel host," she said. "It just came out of a dream."
Today, her show is broadcast in more than 94% of the country and is in its eighth season.
PBS hosts rely on sponsors to fund their shows. This year, Kelly is working with the Austrian Tourist Board. Past sponsors include State Farm, CityPass and a law firm.
For a long time, her audience has expressed a desire to follow her itineraries, but she was unable to provide travel services. Now, its partnership with Travel + Leisure enables just that. She is working on designing more detailed itineraries.
Kelly gets a small percentage of what travelers spend. This fall, she is planning to go on a media tour to promote the destinations she loves and the club as well.
From the Travel Channel on PBS
Brown, a mainstay of travel television in recent decades, made the move to PBS seven years ago from the Travel Channel, whose programming today focuses primarily on the paranormal. The move completely changed the way her show was financed, said her husband, Kevin O'Leary, who is executive producer of Samantha Brown Media.
The Travel Channel financed its shows through advertising sales. But at PBS, Brown and O'Leary are responsible for finding their partners, who get some air time before and after the show. (Under PBS, they also own the show, while the Travel Channel owned Brown's work.)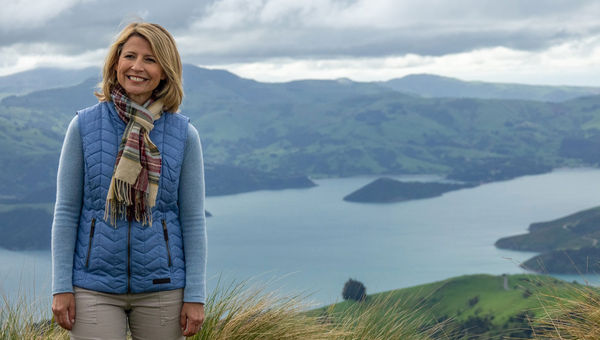 Samantha Brown, a mainstay of travel television in recent decades, made the move to PBS seven years ago from the Travel Channel. Source: Samantha Brown
"If you had told me 10 years ago that moving into public television would be the most entrepreneurial thing I've ever done, I wouldn't have believed you," O'Leary said.
But with some key industry partnerships, Samantha Brown's Places to Love was made possible. First came AmaWaterways, O'Leary said. They were on board before a single episode aired and remain a sponsor. Brown has organized several cruises with AmaWaterways, and has also filmed content for the brand.
She also has a partnership with AAA Travel, speaking internally with its agents and doing some public events together, and another with Rocky Mountaineer, with whom Brown has also organized trips. Fort Myers, Fla., has also sponsored the show.
When viewers ask for travel tips, O'Leary often sends them to AAA Travel. It also maintains an up-to-date website with details highlighting the products and people featured in the show.
"It costs a lot of money to make these shows, and there are ways we can make them cheaper," O'Leary said. "We choose to do them the best way, not the cheapest way. The only way we can do that is because of the funding these sponsors give us. It's critical for us. You know, there's more few traveling shows for a reason. . They're hard to do. They're expensive. And the value these sponsors give us is certainly appreciated, and we'll do everything we can to help them."