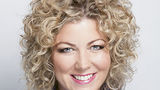 Jenn Lee is vice president of sales and marketing at Travel Planners International.
As I travel and connect with hundreds of travel industry partners and advisors across the country, it's clear that we certainly are a happy, joyful and appreciative bunch of people. I am in awe of what we have been able to accomplish with nothing less than extraordinary efforts to get the world moving again.
Social media feeds are filled with evidence that the world is traveling again. The family is finally taking that cruise. Baby boomers are checking off their travel bucket list. Demand forecasts for high-end travel have come true. Business conferences are being held and filled. Airports are exploding. Cruise lines have entire fleets back on the water, with sailing dates open in 2025. World cruises and long-haul voyages sell out in hours. My LinkedIn feed has dozens of "I'm proud to announce that I've landed a position with X Travel Company" posts. And reports that hotels can't find or hire enough staff to meet bookings is a double-edged sword, but reflective of high demand.
Getting food? We're back, baby!
Without even realizing it, it is already clear that we have been holding our breath for two and a half years. Before, with every piece of good news, there were "the other shoe just dropped" moments that broke the forward momentum. Even now, I believe we are still afraid to breathe.
Who can blame us? After all, look what we've been through.
• Drivers: You have carried the weight of the future of our beloved industry for over two years. Outwardly you had no choice but to be a positive and supportive figure, as you knew you were responsible for the health and well-being of those in charge. Tired and stressed advisors relied on their agency, host, or consortium leaders to provide guidance and support so their clients could serve them, even though many of the leaders weren't sure where it was going. Street.
And it was the unspoken challenge that your family was "losing you" (mentally) as you had no choice but to use every bit of your energy to serve others. Without missing a beat, you jumped into action, used your gifts and talents, and moved your teams forward, one step each day, leading with empathy and determination.
Our admiration and appreciation for each of you is profound — we couldn't do it without you!
• ADVISORS: I'm not sure anyone in your life can understand what it must have felt like to walk clients through the menagerie of choices, frustrations, and confusion.
More industry voices
• Helen Coiro: Cruise lines must stay under Covid rules
• Frank Belzer: What Google analytics can't tell you
• Nicky Fitzgerald: Our business is about partnerships. Really.
Those customers turned to you to fill in the blanks of the unknown, justify the unjustifiable, and answer questions no one knew the answer to. The endless hold times you endured, only to be connected to well-intentioned (and exhausted) call center representatives who couldn't keep up with the rules and exceptions, relying on technology that wasn't adequate or designed to support the ever-changing changes in information being published. You did all of this without getting paid and in some cases with commissions withdrawn — the money you knew you'd earned was just being siphoned from your bank accounts.
You are all rock stars!
• BDM and National Account Managers: The travel industry is a relationship business, and you were hired for your ability to build strong face-to-face relationships and strategize ways to build business together with travel advisors. Losing your colleagues — your teammates — and call center representatives left you with no choice but to fill in the gaps of customer service and coverage, problem solving, and interpreting rules that no one could keep. You became a miracle worker, protecting the relationships you had built over the years and serving your employers well.
Many of you did brilliantly — and are shining brilliantly these days!
• TMCs: I can only imagine how it must have felt to receive email after email, phone call after phone call extending the "no travel" periods imposed by your clients' companies. Decades of work managing relationships, fine-tuning RFPs to win business, and then, poof, it's all gone, without your permission or ability to do anything fast enough to make a difference.
We see you, and you will return!
• Those who join us again: We know it's been hard to look the other way, disappointed that you couldn't do more to help, while we waited for the call to get you back in the game. We sure missed you, although we were often very jealous that your forced vacations at least gave you precious and incredibly enjoyable months with your families. You told your beautiful stories, often admitting that you were aware that those who worked were also wasting time with their families.
Be aware of all this and when you return, be kind, supportive and most of all thank them!
I share all of this to say: We have proven that we can achieve anything when we come together. We seem to be on the other side of this mess and much stronger for it.
It's okay, friends. You can exhale now.