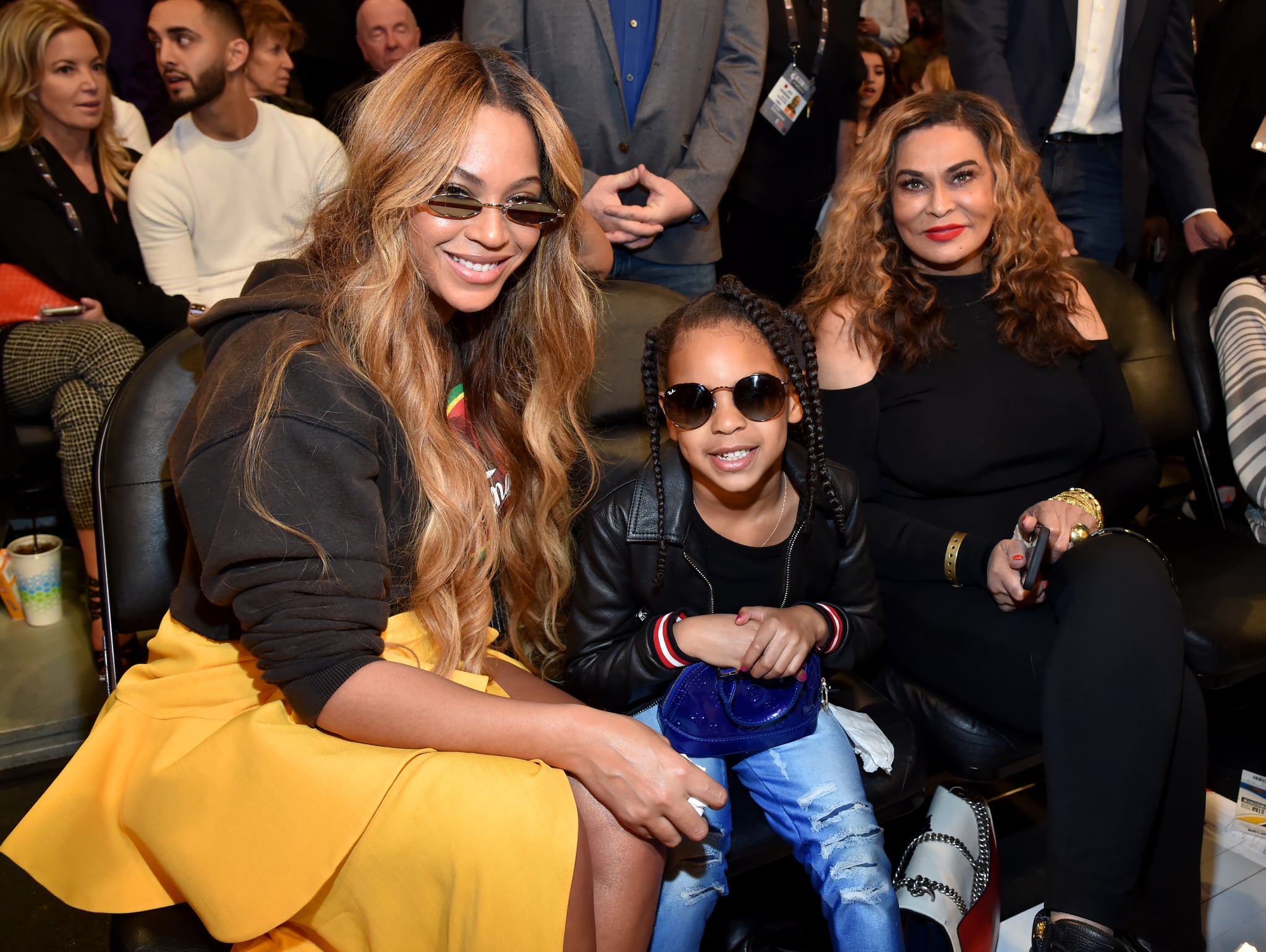 With parents like Beyoncé and Jay-Z, it's no surprise that Blue Ivy, Rumi and Sir Carter are already style stars in the making. Tina Knowles-Lawson recently chatted with Oprah Daily about Ivy Park's latest collection, Ivytopia, and shared how her grandchildren contributed to the production.
"They're a bit of a fashionista, and they're very opinionated about what they like and don't like."
In an interview on July 21, the business woman and fashion designer said, "They are a bit of a fashionista, and they have a strong sense of what they like and what they don't like." "When Beyoncé does the first samples, you get them, and some things they like, and some things you can tell aren't their favorites. Kids like comfortable things. They don't want anything scratchy around it or too tight or too high. The neck."
Considering that 10-year-old Blue and 5-year-olds Rumi and Sir have starred in several Ivy Park campaigns alongside their mom, it makes sense that they would lend their input to each collection. Although Blue's effortlessly cool style has made headlines in the past, whether she's hanging out courtside in a chic black dress or performing with Beyoncé at the Oscars, Rumi seems to enjoy fashion just as much. "She has an amazing style," Knowles-Lawson said, adding that Rumi reminded her "a lot" of a young Solange Knowles.
On a recent trip to Disneyland, Knowles-Lawson recalled that Rumi picked out Mickey Mouse shorts and a sparkly printed top that matched her outfit. "It looked really cute. But her sister came in and said, 'Mom's going crazy because she works so much.' And Rumi said, 'That's my style.' She's so funny. And you know, Mickey came over and took her picture."