Ricardo Vincent had to make a big decision when his catering business dried up during the pandemic: pivot to survive or wait it out. That's when he and some of his business partners decided to open a food truck.
In March 2020, Taco Negro was born. The enticing smell of perfectly seasoned chicken tacos, shredded beef and cheese, Po boy shrimp and barbeque mac and cheese emanates from the truck, and so does the pride of being a black business owner.
"After the pandemic, no one was doing indoor dining," Vincent said. So, he decided to bring food to the people. Why Taco Negro? "Because believe it or not, there aren't a lot of black owners running a taco truck."
Taco Negro is just one of more than 40 black-owned restaurants and food trucks participating in this year's 2n.d The annual Black Pepper Food and Wine Festival, presented by the Greater Miami Convention and Visitors Bureau's Black Hospitality Initiative. The festival is hosted by FIU's Chaplin School of Hospitality and Tourism Management and benefits the school's Diversity, Equity and Inclusion (DE&I) efforts. 2n.d The annual festival is scheduled for Saturday, August 13 from 3:00 PM to 8:00 PM at the Biscayne Bay Campus in North Miami, Florida.
25 FIU students are helping the organizers to run the event. FIU-affiliated businesses participating in the festival include Tropical Oasis Express, The Trap 954, Slight Peppa by Chef Ari, Oli's Bakeshop, Rita's Italian Ice and Pound for Pound Cakes.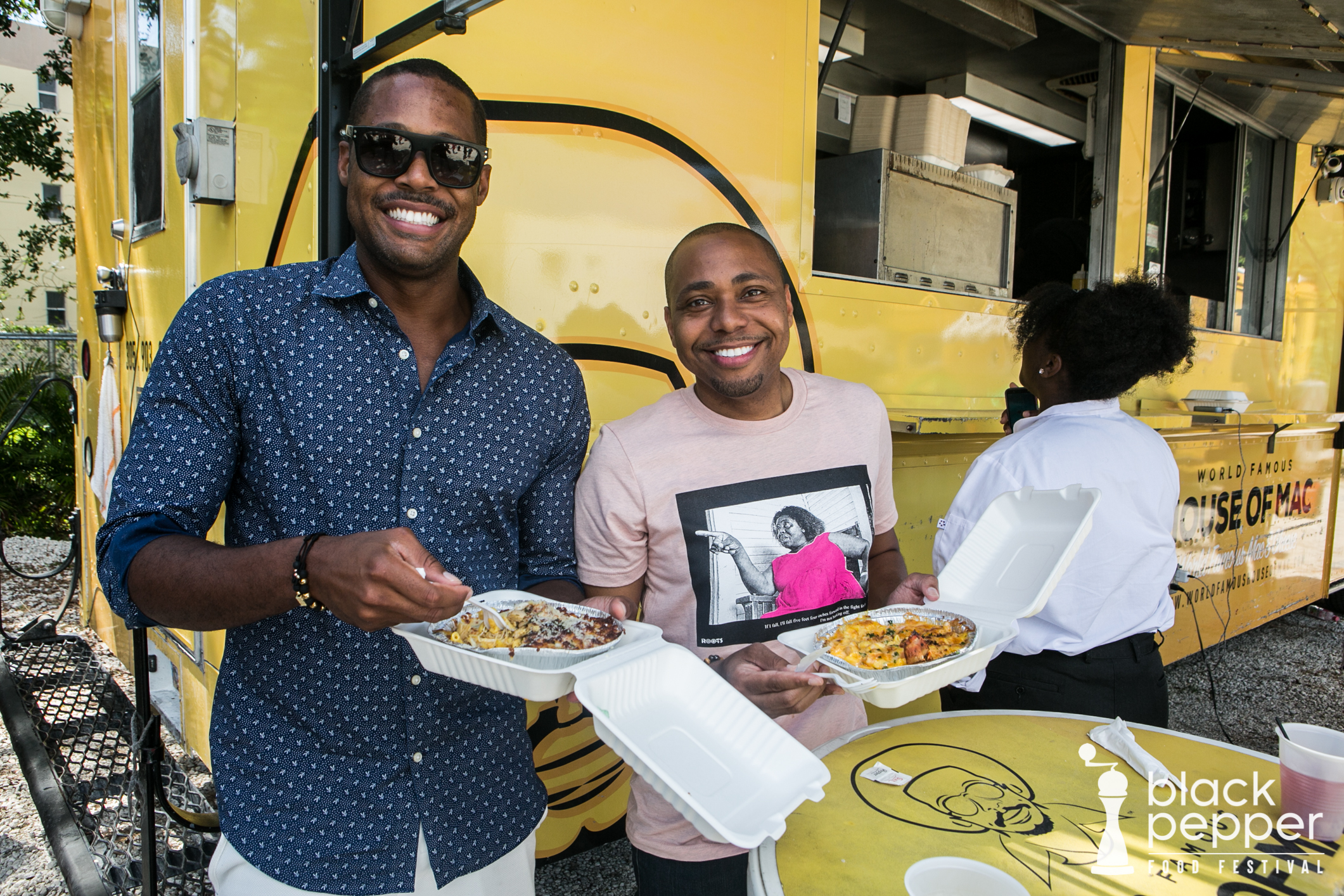 In addition to black restaurants and businesses located from Miami to West Palm Beach, the festival will include live chef demonstrations, mixology demonstrations and live music.
"What better time to celebrate our restaurants than during Black Business Month? This allows us to be very intentional about the circulation of the black dollar and create awareness for these amazing restaurants that we have throughout South Florida," said Alexis Brown, festival co-founder and owner of SocialXchange, Inc. an events company that focuses on black-owned business. Along with her business partner, Joel Brown, the two have focused their company on providing a sense of community for urban millennials and professionals by curating innovative social experiences, community service and travel.
"The narrative is that there aren't many black-owned businesses here in South Florida, and that couldn't be further from the truth."
SUPPORTING THE BLACK ECONOMY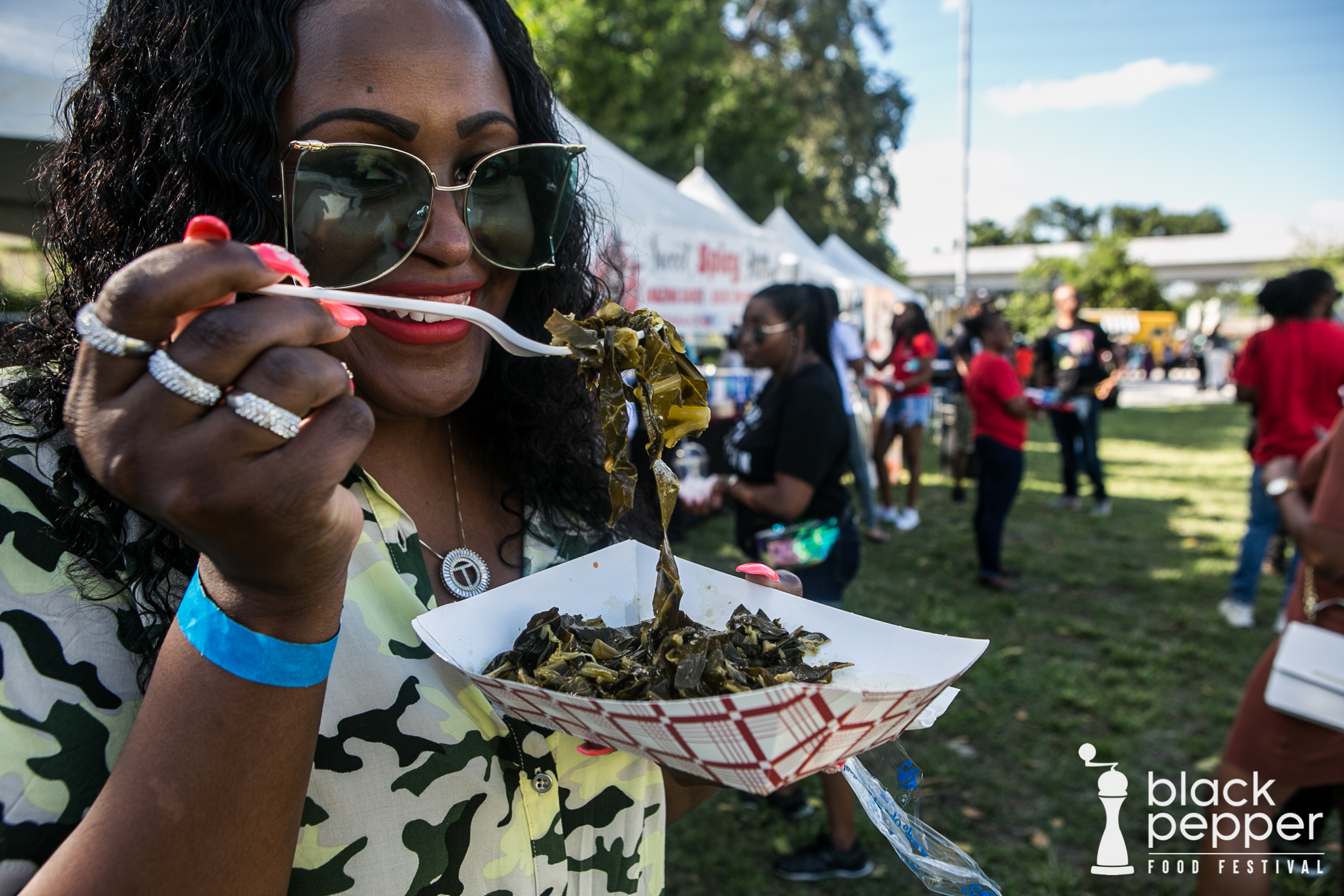 August is Black Business Month, when the public is encouraged to appreciate and support black-owned businesses across the United States. The month began in August 2004 to promote policy agendas affecting the 2.6 million African-American businesses in the US and to share and celebrate America's diversity and equality. According to Miami-Dade County, it ranks 5thth in the country for the largest number of black-owned employer businesses. In Miami-Dade, Brown says 17% of businesses are black-owned, and in Broward, the number is double that, 34%.
But black business owners face challenges. According to an October 2020 McKinsey study, only five percent of black Americans own equity in a business in the U.S. Other studies show that black entrepreneurs have an even harder time accessing the capital needed to start a business or the marketing dollars to promote it.
"Creating equity in the US means not only social stability, but also economic stability," said Brian Barker, DEI's Chaplin School professor and the first endowed professor of Diversity, Equity and Inclusion in the US. The Chaplin School graduates more black and Hispanic students than any other hospitality school in the country.
Barker recently launched a bold and purposeful initiative called the Alliance for Hospitality Equity and Diversity, or AHED, to create a statewide infrastructure for talented but underrepresented black and Hispanic students to create a pathway to management degrees of hospitality and C-suite leadership.
"The only way to create generational wealth and create equity in the community is to take a deliberate approach and this festival is a phenomenal way to pump money into the black economy," concluded Barker.
For Taco Negro business owner Vincent, it will be his first time participating in the Black Pepper Food and Wine Festival. He is excited and agrees, "It's about supporting each other."
For tickets to the Black Pepper Food and Wine Festival, visit blackpepperfoodfest.com and to learn more about DEI's efforts, visit hospitality.fiu.edu. The event is free and open to the public, but RSVPs are required.