This boutique covers about 30 kilometers on wheels every day Photo Credit: VELANKANNI RAJ
At Pikbig.com, fashion never stops. Because it is on wheels. The boutique on wheels was recently relaunched in Chennai. "We started this venture last Deepavali. But after that I was busy with other commitments and it didn't work for about seven months," says Karthik Gunabalan, who started Pickbig. Before it came to Chennai, this bus was a popular feature in Nagercoil, Karthik's hometown.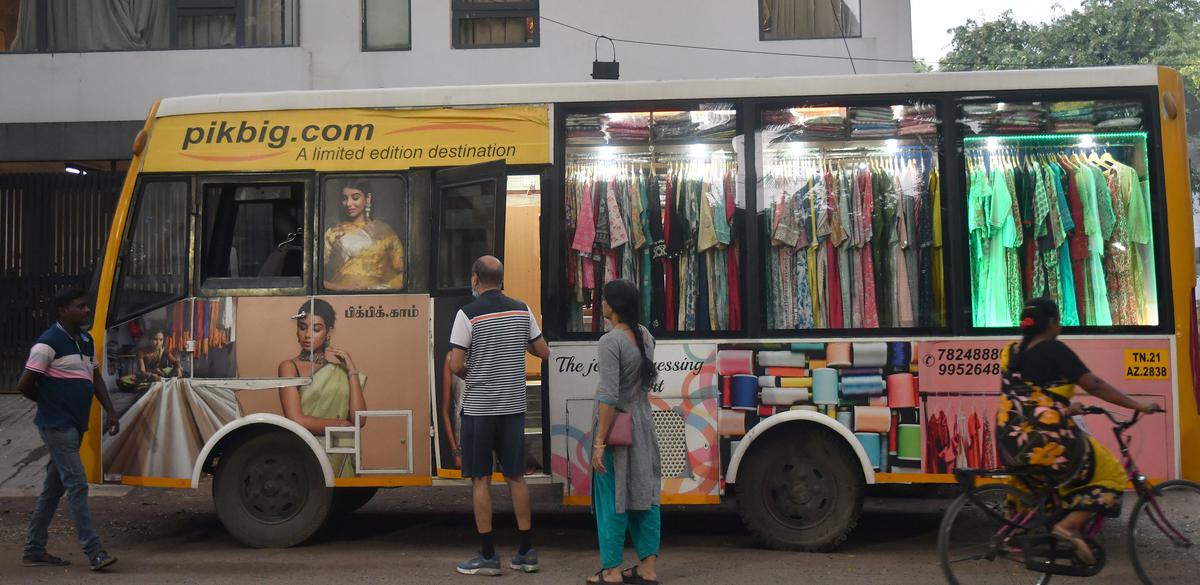 As online shopping delivers apparel and accessories to consumers' doorsteps, PickBig allows them to touch and feel the product, try it on and buy it. "We started with the idea of ​​catering to people who don't like going to malls," he said. The boutique offers a collection of ethical and Indo-western clothing for women. There are sarees, kurtis, anarkalis, leggings, t-shirts available from designers and brands across the country. He adds that our buying team has fashion designers who keep track of trends and what to show.
Pikbig launched in Chennai in time for Deepavali this year and has been rolling ever since. From detached bungalows to gated communities, the bus goes everywhere, criss-crossing the city. "All we want is a wide road," says Karthik.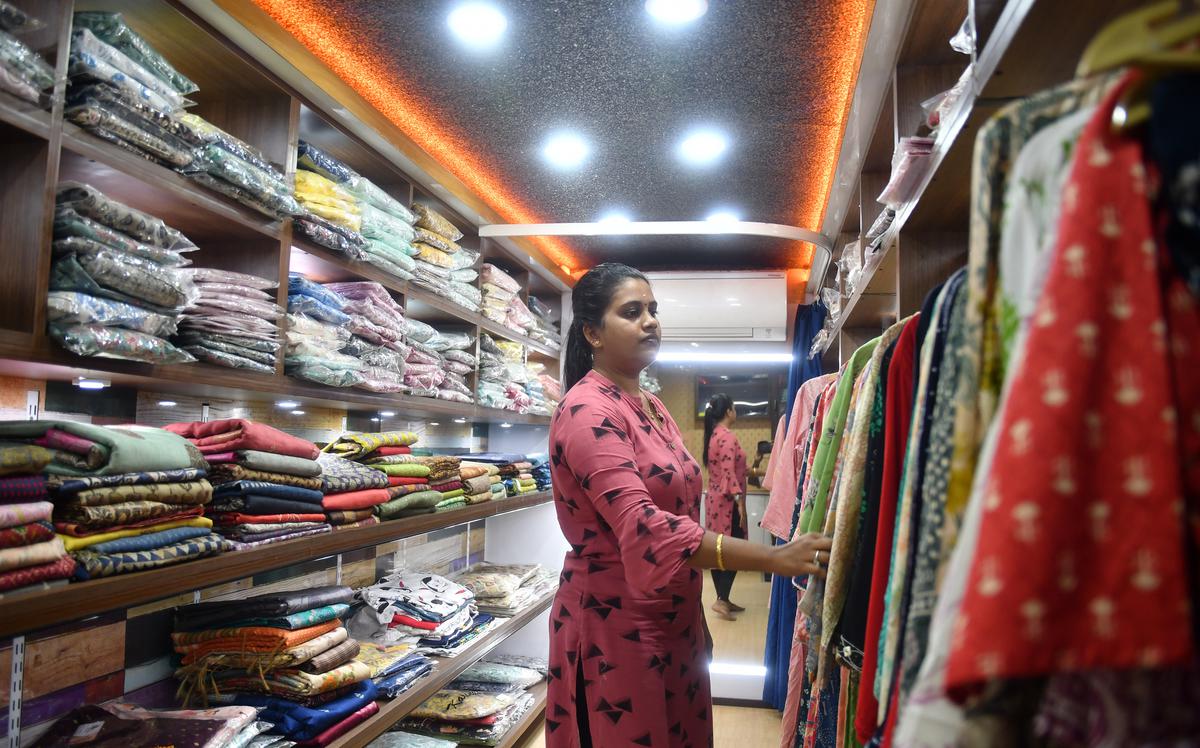 Gate societies and apartments work well for Karthik as he gets many customers at the same time. "A few flats have a fixed schedule with us. We take our collections to them on the 1st of every month," says Karthik. Pickbike started with 10-15 flats and has 35 flats on its list so far, mainly from Perambur, Sholinganalur and OMR.
The bus runs daily, but prior appointments must be arranged. Then the route will be prepared accordingly. The bus covers 30 kilometers per day. In some cases, curious passengers stopped the bus and went in to buy it.
This bus used to be a mobile ATM before it was converted into a boutique. It measures 21 feet by 7 feet and also features a test room. "We spent about 15 lakhs to fix it up and do the interiors. It usually takes three to four months to complete this, but in our case it took about seven months because we had to wait for money," he said.
Karthik traveled in a bus for a month to understand the behavior of consumers and what kind of clothes and styles they want. Thrilled with the response, he plans to expand and launch similar boutiques on wheels in all districts of Tamil Nadu.
For details, log on to pikbig.com