If you are starting a business with a physical premises, you should be aware of the following six types of personal injury cases.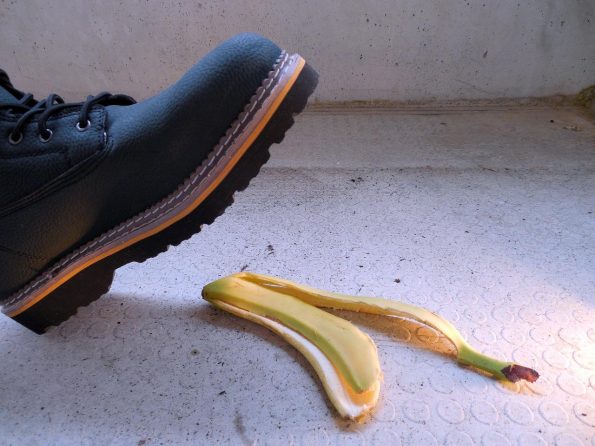 Image Source: Pixabay
By knowing them, you can take the necessary steps to prevent them from happening and, in turn, avoid liability and lawsuits.
1. Slip and fall hazards
As a business owner, you are responsible for the security of your premises.
If you don't consistently ensure that your site is secure, anyone on the property, including clients, customers, contractors, and employees, could be harmed.
Slip and fall accidents are one of the most common hazards that occur in commercial spaces. They often occur when spills occur and are not contained, obstructions are left in pathways, and floors and subfloors are unsafe.
If a spill occurs and the wet area is not clearly visible and someone slips and falls, the person can file a personal injury lawsuit after contacting Abel & Anns or another reputable personal injury attorney.
So, make sure you have health and safety protocols in place so that all employees know the importance of preventing slip and fall hazards in your home, cleaning up spills, removing obstacles from paths, etc.
2. Stair climbing hazards
Accidents on stairs can often cause more serious injuries.
In addition to ensuring that stairs are dry and free of obstructions to prevent slips and falls, handrails are not loose or broken, no stairs are rotten or damaged, and there is adequate lighting.
If such things are not regularly monitored and handled, a person may face a risk of injury; And this can lead to a lawsuit.
Being involved in a personal injury lawsuit can't just be monetary damages. It can also damage your business's reputation. And as a startup, building a good reputation right from the start is crucial.
3. Parking accidents
Your business isn't the only place where accidents can happen. Accidents can occur outside of your property, such as in a parking lot.
If someone is injured in your parking lot or other outdoor space that you own and the accident was caused by your negligence, you may be sued.
Therefore, make sure that the exterior of your business premises is as secure as the interior.
4. Construction site hazards
If there is construction going on on your premises, inside or outside the building, you may be liable if your negligence causes an accident.
For example, you may not put up proper signs to warn people that they are in a danger zone. Sometimes the construction company may be responsible. But other times, you may be responsible.
So always make sure construction zones follow proper health and safety procedures to prevent potential lawsuits.
5. Dangers of dog bites
If you have dogs on the premises of your business and a dog strays onto your property, you may be liable.
Therefore, with off-duty dogs other than guard dogs, you should only allow non-aggressive dogs to roam freely on your property and you should always post clear signs to people that you have dogs on the premises.
6. Fire hazards
Finally, it is important to take reasonable precautions to prevent a fire on your business premises.
Fire can't just damage your property and belongings. It can also harm people; It may result in a lawsuit. So, don't forget how important it is to have fire safety protocols in place.
As a startup, you should avoid anything that could lead to lawsuits and harm your business's cash flow, profits, and reputation.