On the shores of one of the world's deepest lakes high in Kyrgyzstan's Tien Shan Mountains, models wear costumes that blend ancient and modern at the World Nomad Fashion Festival.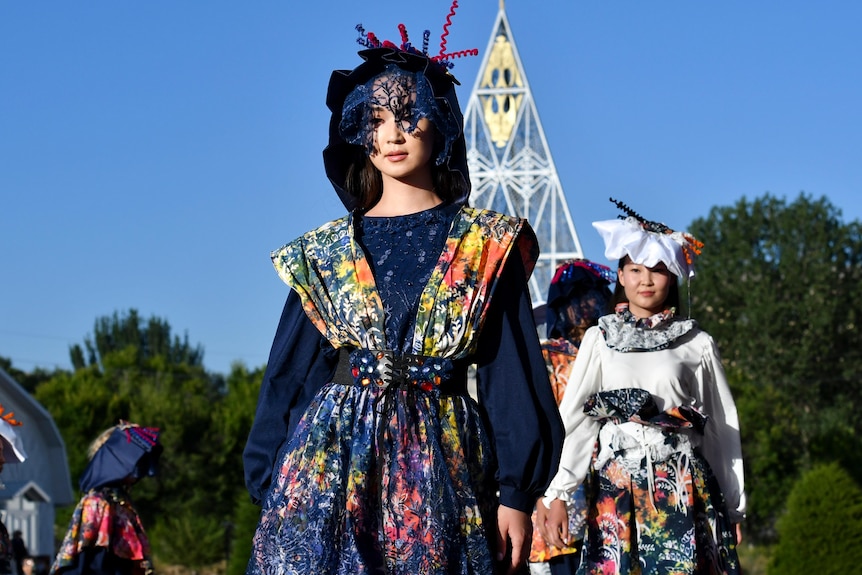 The event, now in its third year, brings designers and fashion-industry experts from 20 countries to the glittering waters of Issyk-Kul Lake to showcase costumes showcasing Kyrgyzstan's millennia-old nomadic culture.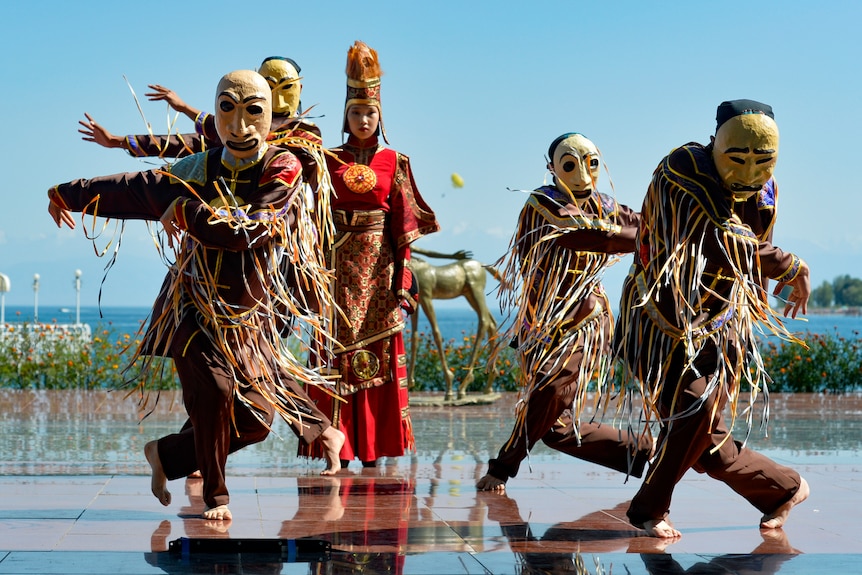 The stiletto heels worn by some of the models are not suitable for true nomads, but some of the more elaborate headdresses that look like cow horns are worn in traditional nomadic clothing.
Flowy, flared skirts are featured in most outfits, either in a bold pattern or a plain color.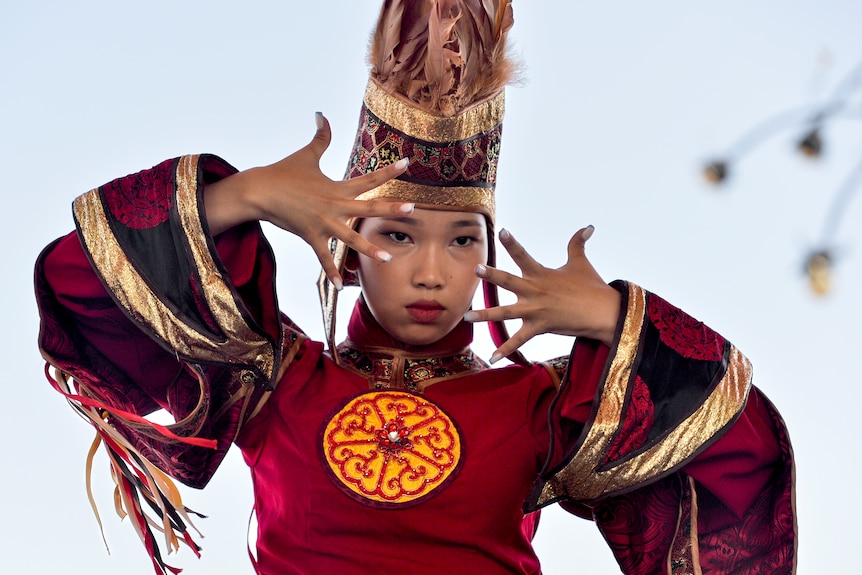 Along with couture, the show gave visitors a chance to see an array of yurts – wooden skin tents or nomadic feel – and brightly colored rugs.
Participants came from as far afield as Indonesia, Morocco and France.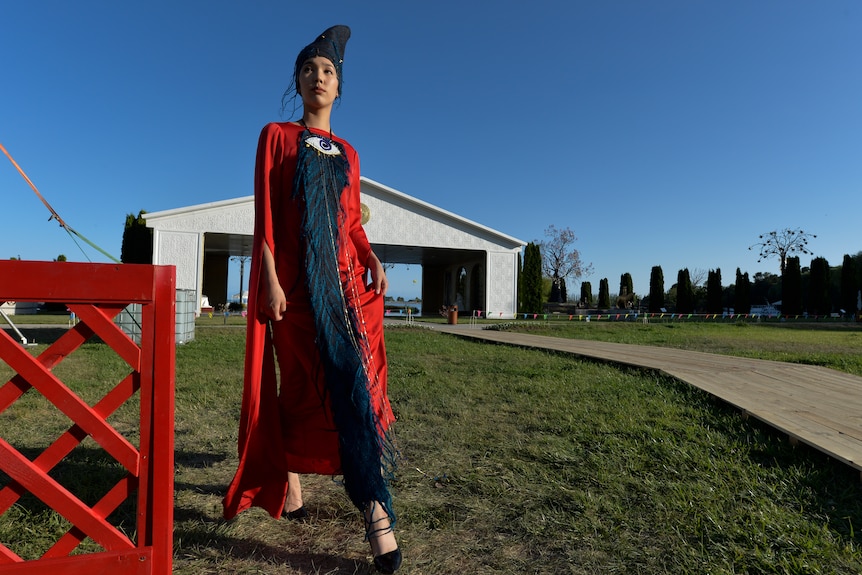 About 40 designers exhibited their work in the three-day program.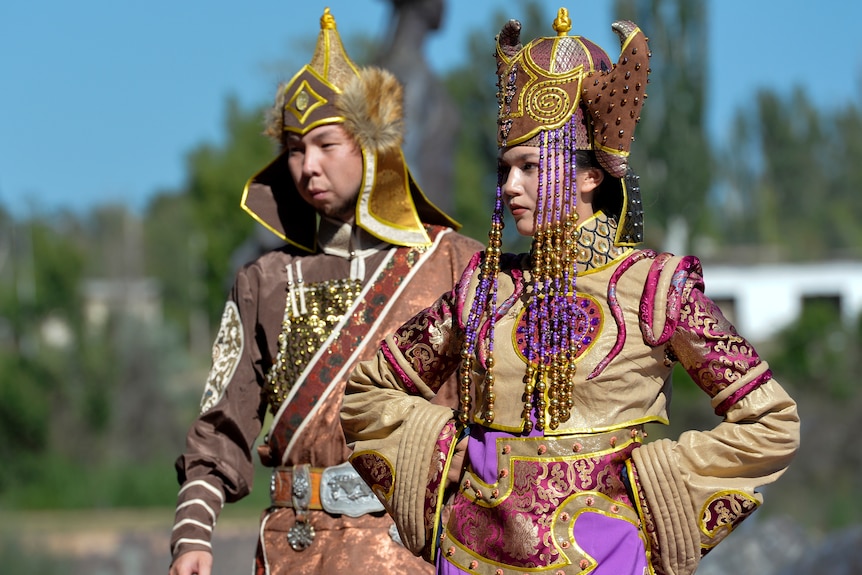 "The World Nomad Fashion Festival is the first and only project that glorifies nomadic civilization in Central Asia and some European countries," said Nazira Begum, the founder of the event.
"It was created in 2019. This idea is mine, the project is one of my old dreams.
"When I organized it for the first time, I invited designers from 17 countries without knowing anyone personally and held it on the shores of Issyk Kul Lake."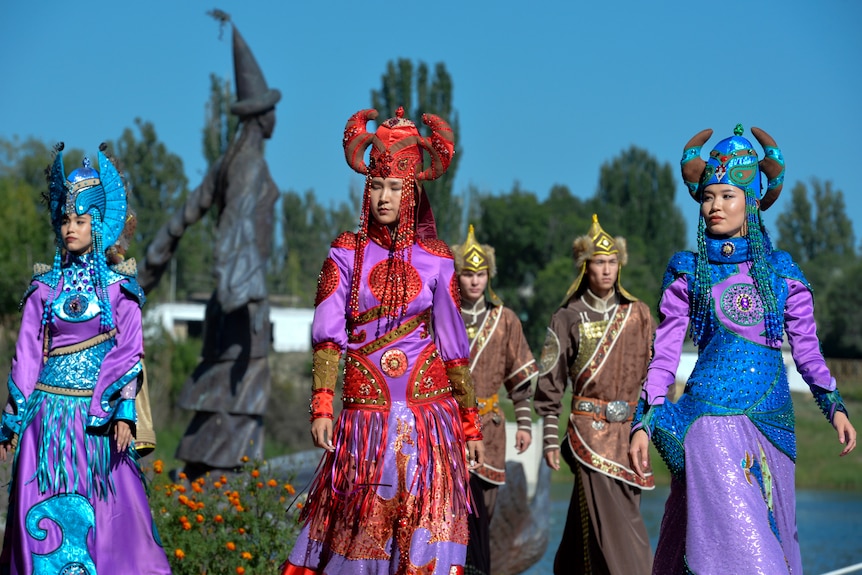 Ms. Begum wants to focus on Kyrgyzstan's fashion industry.
A.P