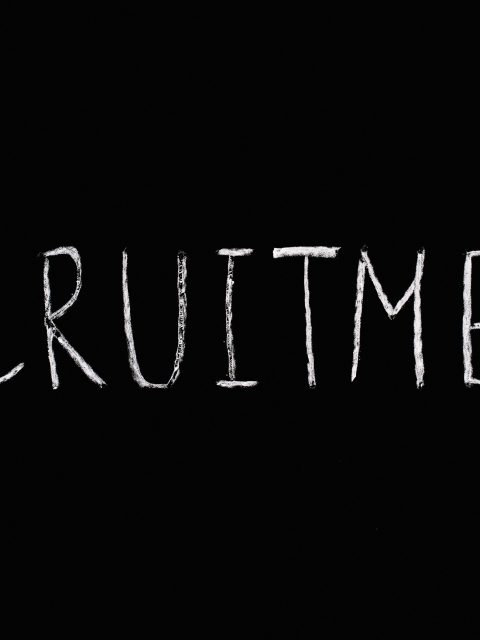 An established recruitment plan that outlines the processes for identifying, hiring and retaining qualified talent is essential for every company. A solid plan will save you a lot of time and money in the recruiting process, but it can also support business growth by targeting unique candidates who support your core values ​​and long-term business success. With that in mind, here are some of the best recruiting strategies you can implement to attract top talent in 2023 and beyond:
Enhance the career page
Having a well-designed career page is critical to any successful recruiting strategy. Most candidates expect to find you on your website, not to mention that it's also an ideal place to share content, advertise open roles, and provide information about the organization's culture, mission, and benefits. Along with this important information, you can include your company's core values ​​and the rewards you've earned as an employer to attract top candidates. Including an FAQ section to answer the most common candidate questions before the application is made can go a long way in streamlining the process and automated solutions like AI-powered chatbots to connect with candidates.
Improve job postings.
While your goal may be to reach the most suitable candidates, ranking at the top of Google search results can be a particularly challenging task. To achieve this goal, you should promote your job postings with a few helpful SEO techniques. For example, you can use Google's job search tool and improve your results by working with the search engine. Targeting keywords that are relevant to the job title (for example, "programming jobs") is an important aspect that you should not overlook. If you work in a competitive field, targeting specific competitor keywords can be another successful strategy if used wisely.
Get some outside help
In some cases, even optimized website pages and good SEO strategies are not enough to attract the right candidates, especially if you are working in a niche industry. If you are open to real estate jobs, for example, working with an experienced recruitment agency may be the best course of action. With a highly talented candidate pool and a proven reputation for success, these professionals can understand your industry and business needs, connecting you to the best candidates for the role. This is one of the best recruiting strategies to save valuable time and resources, allowing you to reduce some of the hiring costs in the long run.
Focus on social media
Social media recruiting is still a critical strategy, allowing you to expand your reach and attract candidates on the channels they spend most of their time on. To implement this method, most companies focus on heavy branding and a strong content strategy, but this can attract more consumers than candidates. Instead, aim to create separate social media accounts that are clearly targeted at job candidates to maximize your chances of success. Here, you can post targeted content such as descriptions of your company culture, potential job listings and open roles, upcoming recruiting events, exciting ongoing projects, employee features and spotlights, etc.
Create branded content
Although this strategy requires more time and effort, employer branding content is a great way to deliver insightful and easily digestible content to audiences across multiple platforms. Writing a company blog is one of the most common engagement strategies, covering topics ranging from industry news and informational guides to employee personal interests and passion projects. Recruitment videos are very effective in attracting candidates due to their attractive features. Go for short and concise videos filled with humor and witty lines to increase success by breaking out of rigid corporate guidelines. Recording a company podcast is another great option if you want to appeal to a younger audience in a more unique way.
Host recruitment events
Even in an increasingly digital world, recruitment events are still an important and effective strategy. It gives employers an opportunity to learn more about their candidates' backgrounds and personalities, and allows candidates to experience the company's culture firsthand. Consider recruiting fresh talent from universities if you want to prepare young individuals for their future roles, or host networking events to expand your network and candidate pool. If you want to take some of the pressure off the stressful recruiting process, you can host community events where management, current employees, and potential candidates all come together casually—relaxing environments lead to better candidate experiences.
From traditional recruiting events to social media and engaging content, there are a number of ways to attract the right candidates to your business. Choose a few recruiting strategies that work best for your organization and reach new levels of success in 2023 and beyond.
The post Best Recruiting Strategies for 2023 and Beyond appeared first on Startup Magazine.