It all started with a test. In the year In 2012, Thailand's e-commerce landscape was booming due to 3G mobile broadband network penetration and the increasing use of smartphones. However, online businesses have had major problems completing transactions due to complicated checkout systems.
"Consumers couldn't store their credit cards on e-commerce sites. The payment experience was seamless. Still no player in the market offers a solution for this," said Jun Hasegawa, co-founder of Thai payment and blockchain startup Cinca. CASIA.
As a serial entrepreneur, Hasegawa moved to Bangkok in 2012 and began exploring opportunities in the growing e-commerce sector with local friend Ezra Don Harinsut. Initially, the idea was to build an e-commerce platform equipped with a smooth checkout process. The two founded Omise Holdings (meaning "shops" in Japanese) in June 2013, but financial problems soon loomed over the young company, with Hasegawa selling off his watches and shoes to keep the business afloat.
Hasegawa and his team broke away from their initial e-commerce ambitions and decided to bet on payments. Not long after the pivot, Omise secured $300,000 in a seed funding round from East Ventures in August 2014. The business has grown rapidly since then. Hasegawa did not disclose exact figures, but said the company has recently reported "more than 2x" year-over-year growth.
Omise Holdings was renamed Sinka Holdings last April, which is reminiscent of "evolution" in Japanese. A few months after the rebranding, in June Cinca was bought by SCB 10X-led PCL Venture Capital arm of Siam Commercial Bank and Tokyo-listed asset manager Sparks Group for $80 million.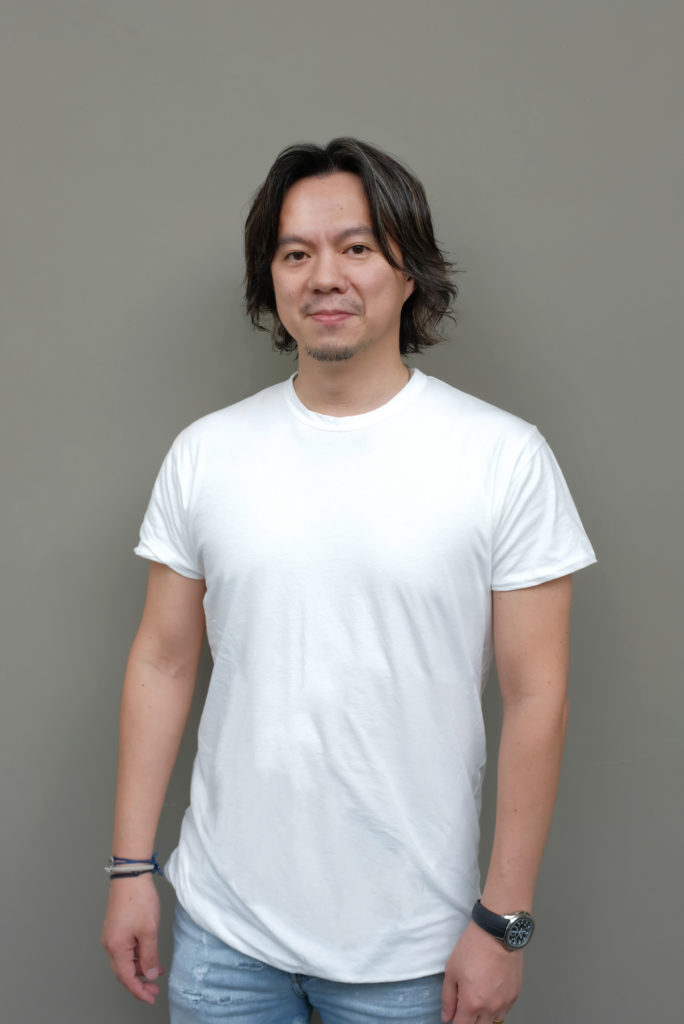 Envisioning financial inclusion through blockchain
The goal of democratizing financial services continues to linger in Hasegawa's mind. "Our view is that payments should be available to everyone. It's not a right, it's a human right," Hasegawa said.
Hasegawa and his team continue to delve into mainstream payments infrastructure, looking for ways to give people easier access to finance, whether they have a bank account or not. Under Cinca, the firm will operate two business verticals, a payment gateway business called Omise and a fintech solutions company called Open, which it launched last March.
Omise is an e-payment processor that provides B2C and B2B payment services that can be integrated into websites and mobile applications. The platform currently operates in Thailand, Singapore and Japan. It counts brands such as Pomelo, Genuine Group, BMW and McDonalds as clients, as well as other small and medium-sized companies. Omise is generated through a consumption-based system, and the commission payment is based on the size of the partnership agreement, Hasegawa explained.
Cinca was the developer of OMG Network, an Ethereum-based exchange and payment tool formerly known as OmiseGo. The platform was sold to Hong Kong-based Genesis Block Ventures last December.
"Bitcoin does not have smart contracts, which means there is no flexibility other than the transfer of value. We thought that Ethereum could be a technology to provide open access to finance for everyone. That's how we started Omisego," Hasegawa said. It is a self-enforcing contract written in direct lines of code.
After selling the OMG Network, Hasegawa continued his passion for blockchain technology with the Open Division. While Open has yet to launch any products, Hasegawa hinted that business services such as blockchain-based e-wallet solutions could be coming "soon."
"If there's a business that already has 10 million end users, we can integrate our solutions and turn the company into a fintech company. In turn, we get 10 million customers overnight. That's how the approach works," Hasegawa said.
"The payments industry has evolved. Enterprises are starting to embed fintech solutions into their ecosystems. For example, Apple has started embedding payment solutions into its ecosystem over the years, from Apple Pay and Apple Card to Apple Cash. And now, in Southeast Asia, Grab Finance and They said GoTo.
Hasegawa also revealed Cinca's expansion plans, which are set to enter Indonesia, Malaysia and Vietnam in the next two years. The company plans further fundraising activities.
"We will raise more funds in another funding round. But we are not sure when and how. An IPO is another way to raise funds, but the question is whether this is the right way to achieve our vision. Meanwhile, we must also be responsible and accountable to our shareholders," Hasegawa said. .