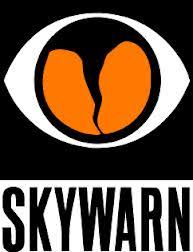 Batesville, IN — The National Weather Service has changed the location for the SkyWarn Weather Observers Class to be held in Batesville next month.
The class will instead be held at the Ivy Tech Community College Batesville campus on April 3 from 6-8 p.m.
It was originally set to be performed at Batesville Fire & Rescue.
SkyWarn is a national program of trained volunteers who help keep their communities safe by providing timely and accurate severe weather reports to the National Weather Service.
The class is free and open to the public.
You are asked to reply to one of these email addresses: [email protected]playcounty.in.gov or [email protected]batesville fireat.gov.
In addition to next month's in-person class, the agency is conducting virtual observer training on March 7 and May 2.
For more on virtual observer classes, click here.