Communication is essential to all human activities and critical to business success. In order for your SME to succeed, information must flow freely from your customers to the people who understand it most.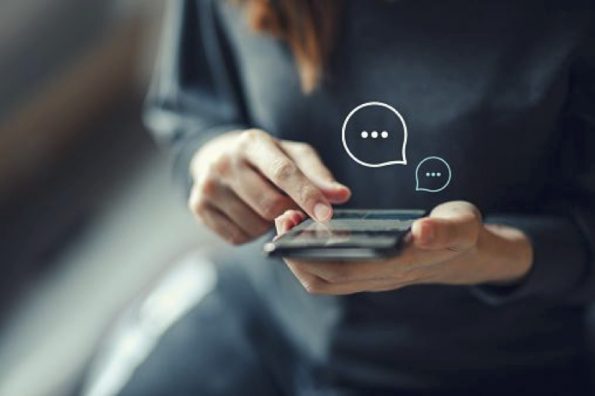 Effective external communication can mean the difference between happy customers who come back and customers who seek help elsewhere. In this article, we look at how SME leaders and team members can manage customer relationships.
details of the situation
Understand your brand and target customers

Customize your communications for your customers

Make it easy for customers to find you

Ask for feedback

Invest in employee training and technology
1. Understand your brand and target customers
The way your business interacts with your customers starts with your product. Your business exists for a reason, and that reason, as well as your passion for your business, should be reflected in your branding.
You need to think about how it affects the message you want to communicate to your customers. When you believe in your business and what it's trying to do, it's much easier for you to encourage your customers to do the same. However, good communication isn't just about your confidence in your business, it's about your audience and Focus on them when creating your message.
2. Customize your relationship with your industry and your customers
If your business is in a competitive industry, you may need more than just you. Think outside the box to stand outBut your business needs to stand out for the right reasons. You want to avoid making your business name and message so obscure that no one even knows what your business is.
Always listen to the industry and your customers and make sure your brand applies to the industry it operates in. This is not to set it and forget it. You also need to stay current with both industry changes and technological changes to ensure you meet your customers' needs. This means giving your customers enough options to connect with you.
3. Make it easy for customers to find you
In the early days of the Internet, you could contact online customers by adding your email and phone number to your website. Now, there are many more options. You don't have to use them all, but you should prioritize the ones your customers use and prefer.
This can include a simple email link that sends emails directly to the product expert's inbox. It can include a chatbot that answers customer questions when your agents are busy or off duty. If you're active on social media, it might include direct messaging.
There are many possible customer contact options, but let's get back to your phone and phone number. In the early days, website owners didn't have click to call, but now it's something you have to use. It allows customers to click a link on your website and call directly from their mobile phone or open the default phone app on their computer. This way, they don't have to remember your number.
Still, no matter how easy the technology is to use, you really want your customers to remember your number. Even in the past, website owners have learned the benefits of earning. Useless phone number. Unlike regular phone numbers that consist of random digits, you can choose your own vanity phone number. It can describe what your business does, an element of your brand, or an easy-to-remember number.
With a vanity number, your customers will easily remember your number. Also, some vanity phone numbers come with a virtual phone system that makes it easy to manage your phone calls. With a few clicks online, you can transfer your number to the most suitable team to help you in seconds.
4. Ask for feedback
Making it easy for customers to find you is a good start, but sometimes you need feedback and you have to ask for it. It's one of the best ways to improve customer service, products, and the methods you use to communicate with customers.
For example, you can ask customers to fill out a survey after meeting with your representatives. This helps your customers see what they think they can improve, so you can change things for the better.
This doesn't even have to be formal. Having your agents ask their customers for their opinion during the current phone session will not only give you good feedback, but also show your customers that they are important to your business.
5. Invest in employee training and technology
Customers contact your business with questions they need answered or issues they need resolved. You expect your team members to give you the help you need. If not, most of your efforts to make communication easier will be wasted. Your staff must be trained from day one to quickly find relevant information, keep customer information confidential, and handle challenging customers.
The right technology can help simplify communication with customers. Chatbots can help customers when the agents are busy. A virtual phone system, like the one that comes with some useless phone numbers, makes it easy for your customers to connect to the right place and transfer them to landlines, cell phones, or voicemail to get the help they need as quickly as possible.
Connecting with your customers is about more than letting them connect with you. It starts with having a brand and message that speaks to their needs, so they want to contact you. After that, you want to make sure that you give them all the options to contact you with their questions and issues. Finally, well-trained agents and modern technology make the entire customer interaction process smoother.