Entrepreneur Jarrold Ong takes a closer look at how urban mobility companies like Uber, Grab or GoJek emerged in 2015 to fill the gap created by the lack of public transport in Southeast Asia. While ONL saw an opportunity in the sector, it had a different business model in mind.
"In late 2015, I met Arthur Chuan, who had started looking into the urban mobility space. We decided to work together on a demand-responsive ride-sharing solution," said Ong. CASIA
Ong had no experience in the moving market. Still, Chua, CEO of Goldbell Group, a rental and distribution company for commercial and industrial vehicles, decided to leave his job as engineering manager of video-on-demand (VD) platform Vicki. The duo launched a mobility-as-a-service (MaaS) firm, Swat Mobility, in February 2016.
"An on-demand bus sharing service is for the public. We have a tag line. Price like buses, speed like taxis," says Ong.
In its first six months, the Singapore-based company focused on developing an algorithm that would calculate the fastest route for multi-destination bus trips within a given area. Swat's algorithm aggregates users' needs in real-time and calculates the most efficient routes to pick up and drop off passengers, Ong explained. Compared to Google Maps or Waze, it provides drivers with better directions to avoid congested roads, and also saves on gasoline costs. Passengers, instead, can set their pick-up and drop-off locations on the app based on the routes provided by the algorithm, as well as check the real-time arrival times of the buses.
Swat Mobility works with transportation providers in certain areas to provide the service, as the company does not own the vehicles from other ride-sharing services like Uber or Didi.
The company launched a B2C ride-sharing bus service in Singapore in 2016 based on algorithms. To join the service, users need to purchase a monthly subscription and request rides through the Swat Mobility app. However, the service was discontinued in early 2019 as Swat decided to shift its business focus to the B2B and Business-to-Government (B2G) sectors.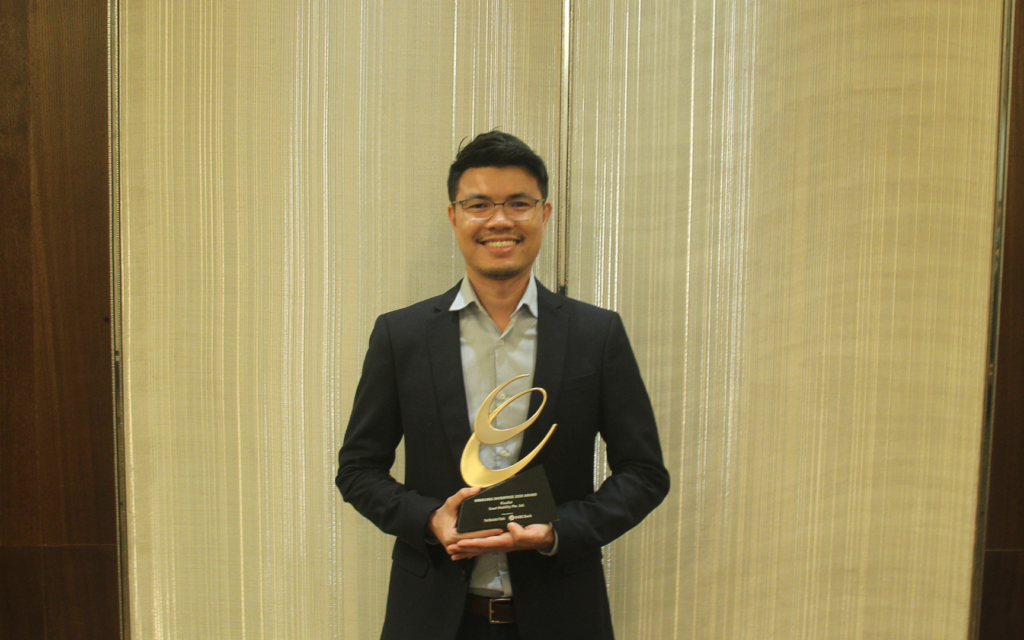 The pillar of B2B and B2G
Ong and his team thought the company's services could be deployed to improve Singapore's public transport system by working with government projects. In the year In 2018, Swat won a six-month public bus service pilot bid for the Land Transport Authority of Singapore (LTA), a program that allows passengers to request boarding and alighting at any bus stop in certain areas. However, the Singapore government canceled the project. After trial period expires in May 2019 as it is not cost effective to upgrade.
However, Swat Mobility has won another B2G deal for a much-needed public transport service in New South Wales, Australia.Solve the first mile/last mile problem for residents," said Ong. Passengers traveling in the same direction will be assembled in the shuttle bus based on the order given on the Swat Mobility app. Unlike regular buses that follow a fixed route regardless of traffic conditions, Swat shuttle buses operate on a dynamic route determined by an algorithm, which automatically updates to pick up new passengers.
"We help them plan for more cost-effective public transportation options, such as on-demand public transportation services or smart city planning," Ong said. Commuters no longer need to use different modes of transportation such as buses, trains and bicycles for transit, he added.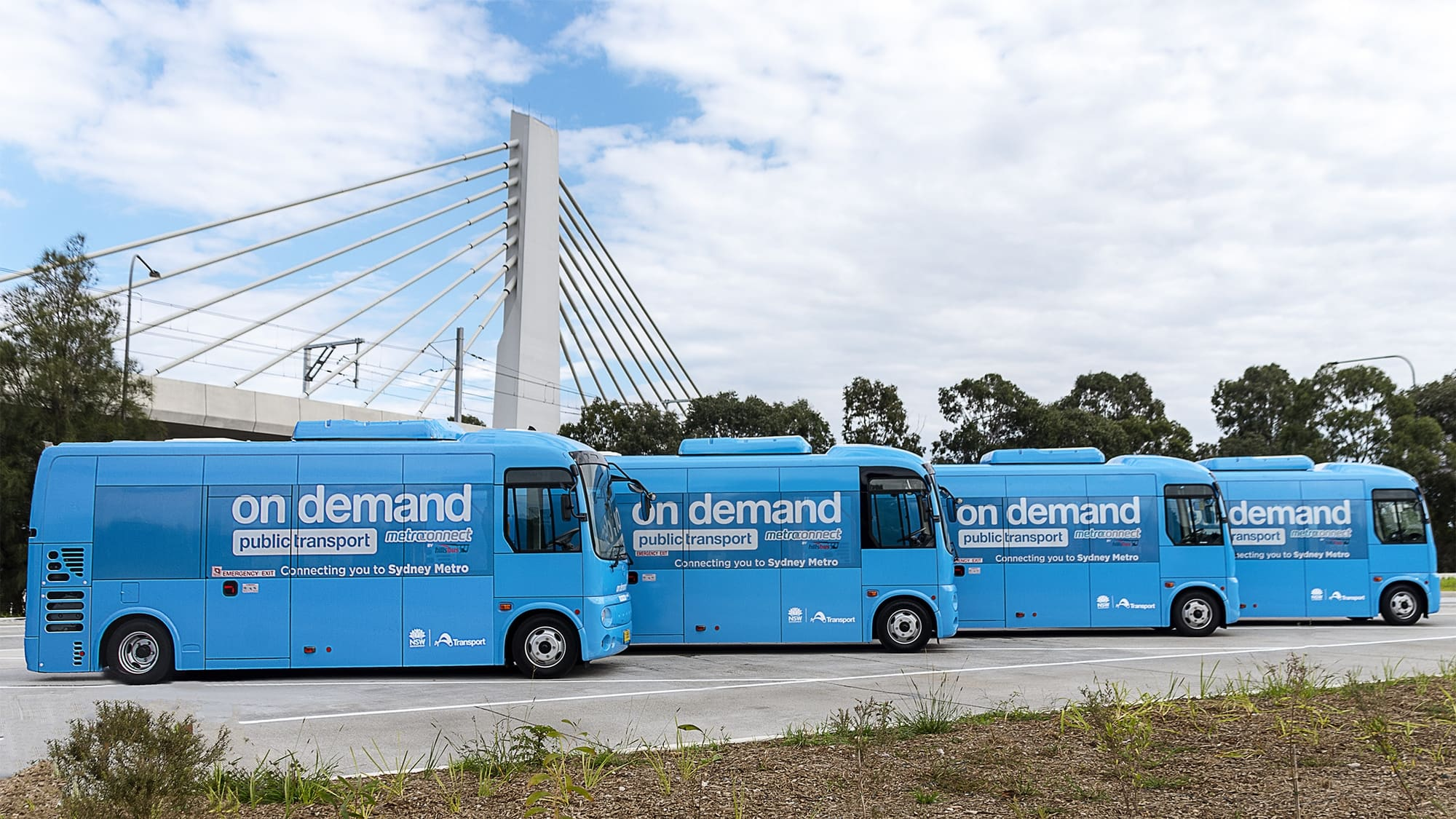 After working in the B2C and B2G sectors for two years, Ong saw that private companies could use his technology. "For companies located in remote areas, they face problems in hiring and retaining employees due to bad transportation with long travel times," he said.
Although some organizations offer shuttle services to employees, there are still pain points to address. "Arranging transportation for complex routes and manually changing shift times can be overwhelming. Many companies don't have a system to track and analyze vehicle ridership and usage; It resulted in overcharging for inefficient services," Ong explained.
The company entered the B2B sector in 2019, with marine and offshore engineering group Sembcorp Marine as its first client in Singapore. Swat Mobility provides pick-up and drop-off services for more than 1,000 Sembcorp Marine employees. In July 2020, affiliate and staffing firm KMC Solutions also signed up from Swat, Philippines for the same service.
"This is possible because our algorithm aggregates all the employees and generates bus routes that are optimized for their transportation," said Ong.
As of 2019, Swat Mobility is operating exclusively on the B2B and B2G markets. "We have a mix of B2B and B2G customers, and we charge a monthly subscription based on the usage, depending on the driver or the number of vehicles deployed," Ong added.

A great opportunity in Japan
Swat Mobility currently focuses on three main markets – Japan, Singapore and the Philippines – with services available in Indonesia, Thailand, Vietnam and Australia. The company claims to have made 1 million annual trips since its inception.
Japan presents some unique challenges and opportunities, Ong said, as more than 28% of the country's population is 65 or older, and its birthrate has continued to decline for more than 40 years, reaching a low of 11.9%. 2021. Demographic changes are also affecting the country's mobility needs. Driving is the preferred mode of transportation for most seniors, especially those living in rural areas without proper public transportation, Ong said. However, in 2020, Japan experienced many fatal road accidents involving elderly drivers.
"The aging population is looking for new ways, especially in rural Japan," Ong added.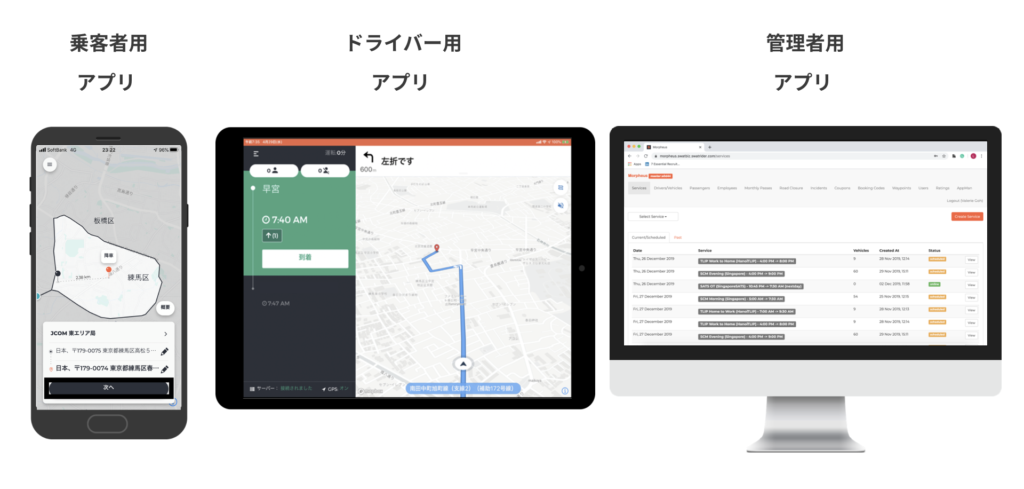 SWAT is conducting an on-demand bus service trial for residents of Shimomachi in Niigata City, Japan's Chubu Region, as part of its "Smart Mobility Challenge." It is higher in Japan's Ministry of Trade, Economy and Industry and Ministry of Land, Infrastructure, Transport and Tourism.
Swat Mobility has partnered with Japanese telco Jupiter Telecommunications, known as J:COM, to provide transportation for sales staff to business appointments. J:com sellers can book on-demand rides on shuttle buses in the Nerima, Tokyo and Sakai areas of Osaka Prefecture through the Swat mobile app.
"As a passenger, rather than a driver, you can prepare for meetings on the go and get to them on time, without worrying about driving and parking," Ong said.
The company's operations in Japan are backed by various local investors, including Global Brain, University of Tokyo Edge Capital Partners, iGlobe Platinum Fund II Pte. Ltd., and LKJ Capital Japan. "Of course, they have a role in the decision to enter the Japanese market, but above all, we see many opportunities for our solutions to significantly improve mobility services for travelers and residents in Japan," he said.
The company is said to be considering an IPO in Japan. Ong declined to comment on the matter. After an undisclosed fundraising in February 2021, SWAT plans to up its game in Japan and expand its coverage from seven to 20 public demand buses and corporate shuttles. The company plans to operate 100 vehicles in Japan by the end of the year.
Solving the current problem of training an algorithm to understand "complex roads and traffic regulations in Japan" is also in the works, Ong said. Compared to Southeast Asia, Japan has many narrow streets and complex traffic laws, with many one-way streets and restricted turns, he said. "Our solutions require detailed infrastructure data on Japanese roads, which may not be easy to obtain."
In the long term, SWAT aims to branch out into other verticals such as logistics. In March, it partnered with online grocer UglyFood in Singapore. The Swat algorithm helps UglyFood delivery drivers to calculate the shortest possible route to save time and fuel. "We plan to increase our productivity and capacity to deploy and execute a large number of projects in our respective markets, and plan to expand our operations with new and existing verticals," said Ong.
This article is part of KrASIA's "Startup Stories" series, where KrASIA writers talk to founders of tech companies in South and Southeast Asia.