A new "affordable" airline is currently offering several flights for less than $100 as customers across the country are currently facing increased flight prices on other airlines.
This week, Avelo Airlines announced several new flights to several major airports in Florida with prices as low as $39 for one-way tickets.
"Avelo Airlines announced today that it will begin service to Lexington, Kentucky, this fall with exclusive nonstop service to two popular Florida destinations. Avelo will begin service to Orlando beginning October 19 and Tampa beginning 12 November," the airline said in a press release. "One-way inbound fares to Orlando and Tampa start at $39."
The announcement of low-cost airline fares comes as travel prices across the country continue to remain high following a rise in the rate of inflation.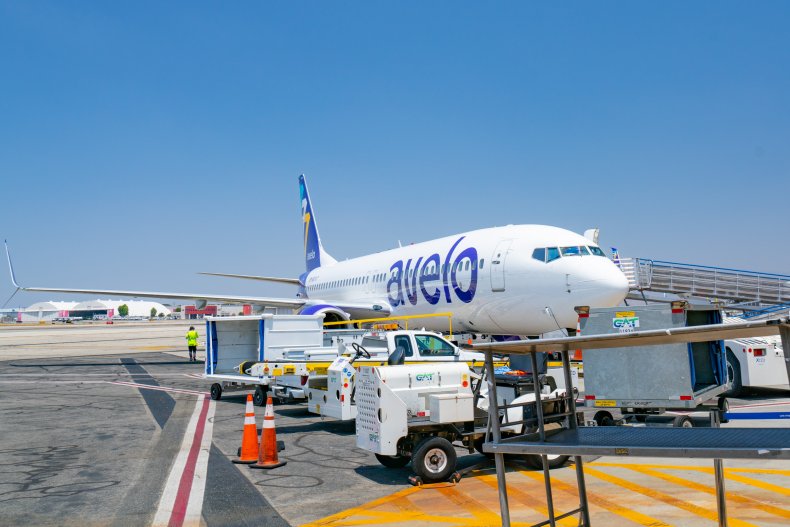 Earlier this month, the Bureau of Labor Statistics (BLS) reported an increase in the consumer price index of 9.1 percent in June. The consumer price index is a widely used number to measure the country's inflation rate, and the number reported in June was an increase from the previous month, which was 8.6 percent. June's consumer price index was the biggest increase since 1981.
Data released this month by the BLS also show that airline fares fell 1.8 percent in June. However, compared to a year ago, airline ticket prices were still up 34.1 percent, the data show.
In addition to the data released by the BLS, Frontier Airlines CEO Barry Biffle recently warned that fares for Spirit Airlines will increase after JetBlue Airlines announced it will buy Spirit.
"If you're a Spirit customer, you're going to see the biggest inflation you've ever seen….You're going to see fares go up over 40 percent. It's going to be hundreds of dollars per family," Biffle told Yahoo Finance.
Avelo Airlines bills itself as "a different, better and more affordable travel experience". Earlier this week, the airline announced it will also offer flights from Kalamazoo, Michigan to Orlando, Florida, with fares starting at $59. Additionally, with prices starting at $39 for one-way service, Avelo Airlines is offering flights from Wilmington, North Carolina, to Fort Lauderdale, Florida.
In a statement following the announcement of the flights from Lexington to Florida, Avelo Airlines Chairman and CEO Andrew Levy said, "We are excited to add Kentucky's Bluegrass region to Avelo's nationwide network of popular destinations. Getting to the Sunshine State is now easier and more affordable than ever."
The statement continued: "These two sun-soaked destinations are an ideal fall and winter getaway. Avelo's convenient, reliable and caring refreshment service ensures our Central Kentucky customers arrive relaxed and ready for some fun at sun."
Newsweek contacted Avelo Airlines for comment.