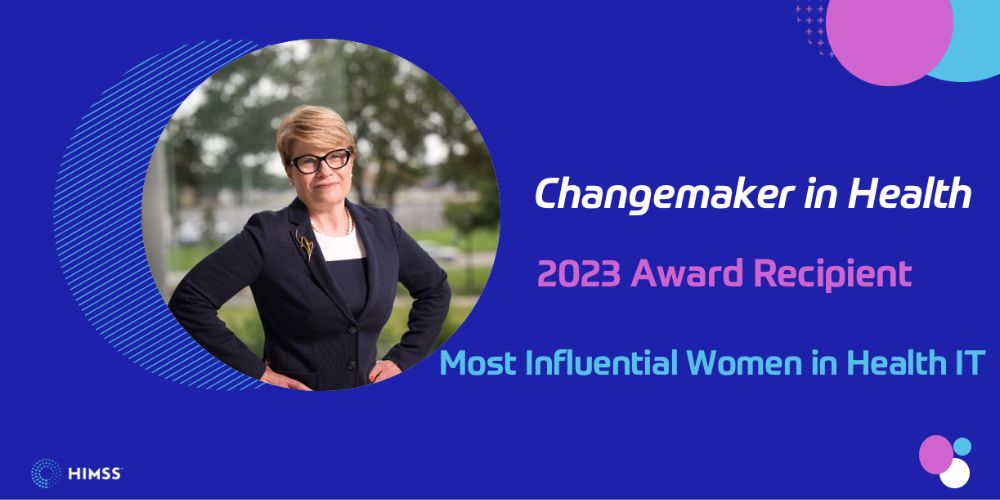 The Healthcare Information and Management Systems Society (HIMSS) has recognized Gabriela Wilson, professor of kinesiology and co-director of Multi-Interprofessional Center for Health Informaticswith one from 2023 Change in Health Prices.
The HIMSS publication announcing the awards called Wilson a "health informatics wizard with bold ideas to improve people's lives. She is a firm believer in the power of many, nurtured independence and a mission-first focus, with a desire strong to serve and inspire others."
The winners of the Most Influential Women in Health IT category were honored for demonstrating an ongoing commitment to harnessing the power of information and technology to positively transform health and healthcare and for representing the highest standards of leadership.
"I went into biotechnology and computer science because I was curious," Wilson said. "I didn't know what this field was about and had never touched a computer in my life when I decided this was the field I wanted to pursue."
Wilson said she dedicates the award to women who struggle to balance a career while caring for their families.
"Believe in yourself and be curious!" she said. "Life is full of challenges and difficulties. Meet and hug because they make us stronger."
UTA continues to be at the forefront of the ever-changing field of health informatics. Wilson has been a driving force behind workforce development in public health informatics, biomedical informatics and biotechnology. She has been instrumental in creating international partnerships to advance the field of health informatics, including the new pact between UTA and Osnabruck University of Applied Sciences in Germany.
Later this summer, UTA will launch TExBioMed Summer Institute to enhance educational and research opportunities for underrepresented minority students in the fields of biomedicine, data science, and health and public health informatics.