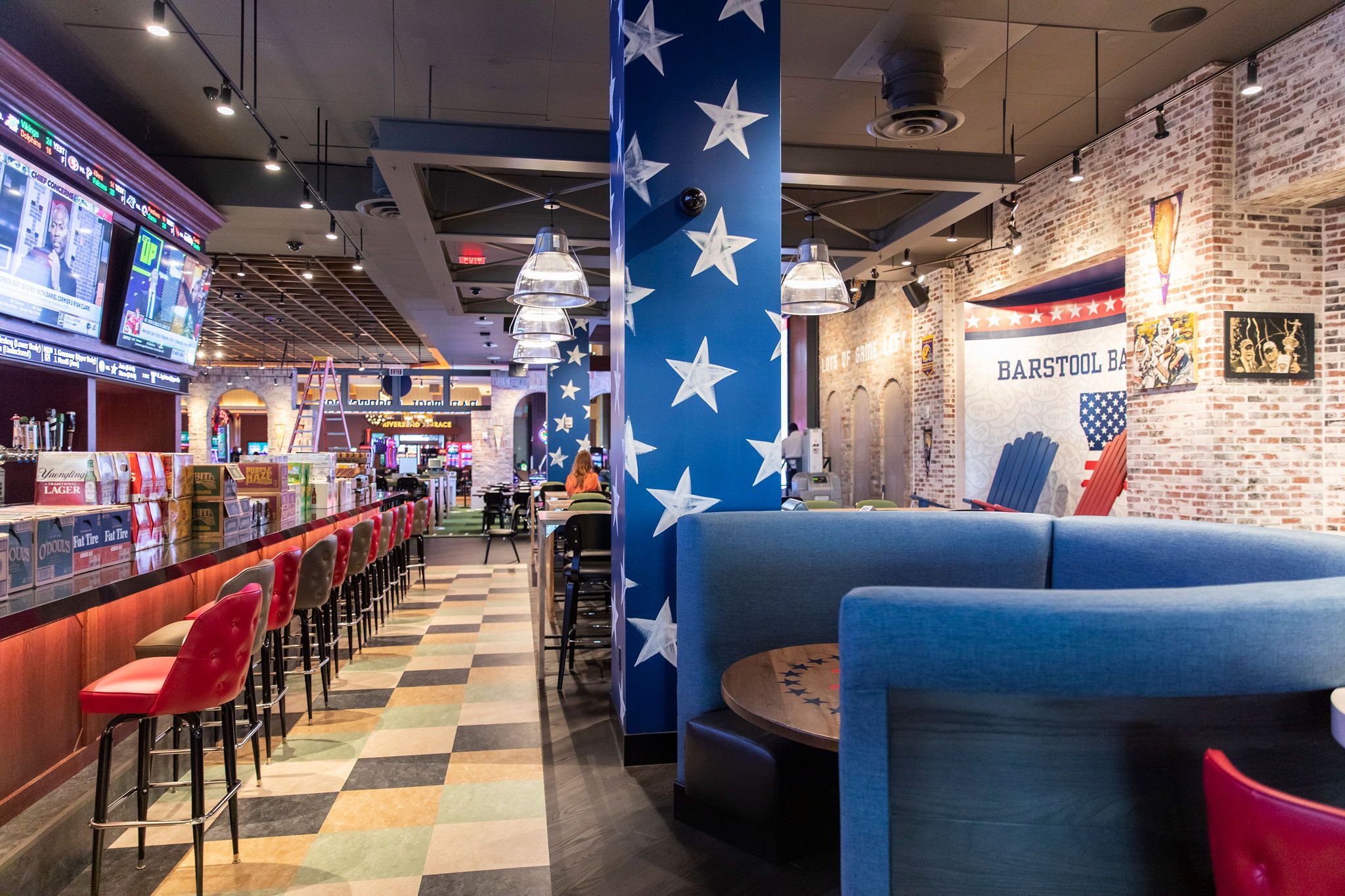 ---
Last year, the Super Bowl appearance of Joe Burrow and several other former LSU standouts helped grow business for Baton Rouge's first legal sportsbook at L'Auberge Casino & Hotel.
This year's Super Bowl teams had only a former LSU player between them and Clyde Edwards-Helaire didn't play in the game, however the sportsbook still had a big day, says Russell Bittola, who manages the in-house sportsbook operation.
"The crowd at the casino was much bigger [than last year's]," he says. "We had hundreds of people on sports rosters."
Sports betting apps are popular, but a casino party atmosphere can still draw a crowd, he says, praising Barstool Sportsbook renaming with help to bring fun. The casino originally hosted sports bettors in a temporary facility, but spent $6.7 million and about six months on renovations to prepare for last fall's opening of the permanent sports book.
Bittola was unable to provide hard numbers, but says there was a roughly equal bet on both teams – which is what casinos prefer – and the day wasn't a big win or lose for the house in that regard. He says that there has been almost the same amount of betting on the outcome of the game as there have been prop bets on various results within the game, such as
An unusual bet that hit was an "octopus," in which the same player scores a touchdown followed by a two-point conversion (worth a combined eight points, hence the reference to the eight-limbed animal). Jalen Hurts of the Philadelphia Eagles accomplished that rare feat on Sunday.
Hollywood Casino Baton Rouge hosts DraftKings Sportsbook, while a sportsbook for the Belle of Baton Rouge is "coming soon," according to the casino's website. A public relations professional who works with the parent company of the two downtown casinos was unable to arrange an interview for this story.
Take our survey