Ever since the world shook from the global covid 19 pandemic, we have seen many companies and startups downsize their workforce and lay off thousands of employees. One of the hardest hit by the recession is the tech sector – last year, 965 tech companies laid off more than 150,000 workers worldwide. And now it seems that the workers cannot bear the layoffs.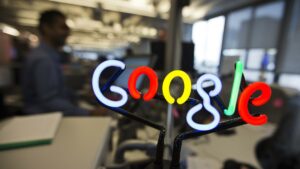 Google, which has largely survived the recession, last month saw some of its employees go on strike against plans to lay off some of their jobs in a show of solidarity with the company's laid-off workers at various offices. the world. According to media reports, some 250 Alphabet employees staged a walkout in Zurich on Wednesday. The reason for doing this is simple – to protest against the technology behemoth's decision to reduce the world's workforce by 6%.
About 250 workers at Google's Switzerland office are protesting a decision to cut the company by 6 percent, leading to thousands of layoffs.
According to a report by Bloomberg, the employees got up from their desks before lunch and gathered at the door of one of the two Google offices in Switzerland with placards. The workers were supported by their trade union Syndicom.