On Wednesday, the Ninth U.S. Circuit Court of Appeals in San Francisco dismissed the plaintiff's class action appeal of the lower court's ruling last year.
Lawyers for the plaintiffs argued in December that a lower court's decision to deny class certification in damages would "cause death" to many consumers who would not have the means to litigate this case individually, according to Reuters.
At the time of final judgment, the plaintiffs still have the option to recover monetary damages in the case. A jury trial has been scheduled for November of this year.
On Wednesday, the 9th U.S. Circuit Court of Appeals in San Francisco denied the plaintiffs' request to appeal a lower court's decision last year that dismissed a class-action lawsuit against Google for financial damages.
Class action status means plaintiffs can pursue large-scale claims against the tech company as a 'group', rather than filing individual claims for monetary damages. According to court filings, these damages involve at least "tens of millions" of browser users.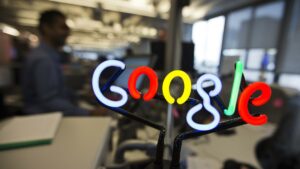 Google's lawyers asked the circuit court not to file an immediate appeal, but to wait to hear from the parties on the final order.
The tech giant disagreed with claims that the Chrome browser had misled anyone by breaching personal data, saying its users had consented to data collection.
The decision indicated that the plaintiffs could not seek any monetary damages as a class, but the lower court said that two other classes were seeking other relief from Google, including restrictions on certain data collection practices.
A Google spokeswoman declined to comment on Wednesday's decision.
Although the decision was not in favor of the plaintiffs as a class, the lower court still upheld two other classes seeking relief from Google.