The winter funding round was led by Amazon's Smbhav Venture Fund and saw the participation of established investors such as Iron Pillar, Investcorp, Investment Corporation of Dubai, Ascent Capital and others. New investors E20 Investment Ltd, Mount Judi Ventures and Dallah Albaraka have joined in this fundraising round. The most recent Series D round of fundraising follows its Series C round two years ago, when it raised $121 million.
Although co-founder and CEO Shane Cadaville did not disclose the valuation at which the round was raised at this time, he said the valuation for the Series D was twice what it was when the Series C was raised.
Additionally, Cadaville said, "We've grown about 10x in the last three or four years. Last year, we saw 30-40 percent sustainable growth, which is huge. We've also seen bottom lines grow very quickly. It's the latter that has enabled us to do one of the largest fundraisings in consumer tech in India. We're raising as much money as we need, even though it's less than Series C right now. There is no point in collecting more money than you need.
The company is focused on profitability, which led them to raise this round even in a difficult macroeconomic environment, he said.
"The value is believed to be when you get an exit or a return on your invested capital because the public markets adjust themselves, it's based on your profitability pool or gross margins or some other metric, not just the top line. With that, we've shifted gears too early. That's one of the key things we're going to build a company with is that we need at least 40 percent gross margin inventory between actually getting ready to sell.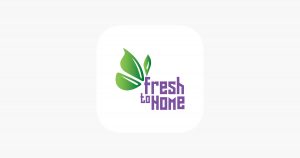 According to the CEO, the company's annual revenue stands at $130 million (Rs 1,100 crore). Currently, FreshToHome is operating in 153 cities in India and seven locations in the United Arab Emirates (UAE).
The money raised by the company will be used for three things in the capital: "In the last 18 months, when entering these areas, to invest in 100 cities and to expand to Saudi Arabia, which is the largest market in the Gulf Cooperation Council (GCC), to expand the omni-channel network."
"There's a fair amount of investment to deepen our roots in these 100 cities — increasing the revenue, getting to a bigger roadmap, that's a key part of capital deployment," Cadaville said. The United Arab Emirates market has served the company well in the past two years and it now receives 15 percent of its revenue from the Gulf country, he said.
"We have opened 30 stores in Bengaluru in the last 12 months which are doing very well. From a revenue perspective, it's not material as our online revenues are huge. But, in terms of new users and purchases, we see that about 20 percent of our new users in Bangalore now come from these 30 stores. That's a very attractive metric for a company scaling in a mature market like Bengaluru, and that's a playbook we'll be iterating on," added the co-founder.