Foxconn Technology Group, a subsidiary of Apple Inc., plans to invest around $700 million in a new factory in India to boost local production. The move is beneficial for both Apple and Foxconn as Apple plans to reduce its presence in China and reduce its dependence on the country for the production of iPhones and other Apple products.
According to insiders, Foxconn plans to build an iPhone parts manufacturing plant on 300 acres of land near the Bengaluru airport. The Bengaluru-based manufacturing facility will provide Foxconn with first-class transportation infrastructure, technology and skilled manpower.
Foxconn's new manufacturing facility in Bengaluru, which will assemble Apple phones and produce parts for Foxconn's EV business, is expected to create around 100,000 jobs.
Basavaraj S. Bommai, the current Chief Minister of Karnataka, said in a statement that the world's top electronics manufacturing company, Foxconn, is looking forward to investing heavily in the state. A million jobs. The MoU was signed on Friday in the presence of Basavaraj Bommai.
Neither the Hon Hai Technology Group nor the Karnataka government have made any public statements or disclosed specific details about the new plant.
Foxconn's Zhengzhou factory has been slowing production of iPhones and other devices for the past few months due to a lack of cooperation from the Chinese government and due to lockdowns and restrictions related to Covid-19. As the trade conflict between Beijing and Washington escalates, many multinational corporations with manufacturing facilities in the West and China are looking beyond China for new opportunities.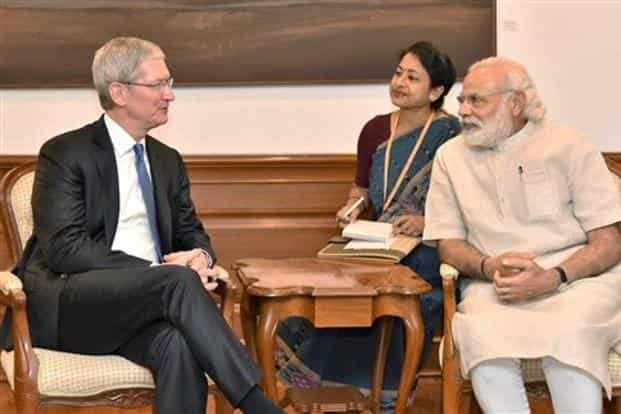 Apart from India, countries in Southeast Asia such as Vietnam and Thailand are also vying to lure companies that are pulling out of China due to various problems. The Government of India and various state governments in the country have introduced incentive and product-linked subsidy programs to encourage investment.
Apple's suppliers, including Foxconn, have been given financial incentives in India, where the latest generation of iPhones have been manufactured at the Tamil Nadu site since last year. Jabil Inc. and smaller rivals Wistron Corp. and Pegatron Corp. have increased their presence in India.
A few weeks ago, Apple Inc reported that it shipped more than $2.5 billion worth of iPhones from India in April and December, nearly double the total from last fiscal year. This increase in exports was mainly due to the successful operations of Foxconn Technology Group and Wistron Corporation, which each exported more than $1 billion worth of Apple flagship devices in the nine months of the fiscal year ending March 2023.