Who doesn't love a good word game? Something that will flex your brain and make those remaining brain cells work. Maybe that's the reason why Quorlde still catches people. The word game seems to be immune to the destruction of time because users will definitely not get bored. In fact, guessing four words has become such a ritual that the response to failure to guess is borderline hysterical. Obviously, today's Quordle wasn't exactly a piece of cake for many users. Their anger and frustration is evident in their Twitter responses. Who would have thought that four words could drive a human being crazy?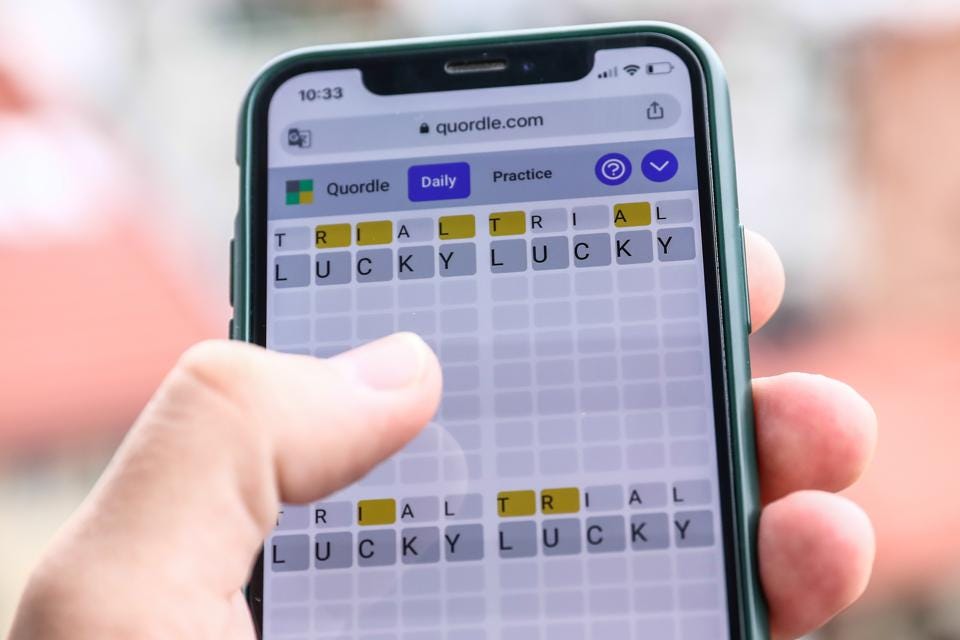 Quordle or obstacle
Guessing four words a day, basically nothing, is no easy task. And these Twitter reactions bear witness to the fact. Let's take a look at the reactions and reactions on Twitter to see how people cope with the confusing daily Quordle.
Just plain 'ol par ⛳

Daily Quordle 188
8️⃣5️⃣
7️⃣4️⃣https://t.co/bRvh0WT20M pic.twitter.com/vHAz0iPVST

— Quordle (@quordle) July 31, 2022
It took me all 9 to get today's 4 ingredients. #Quordle: No error. 3 words unlocked but the scroll I went the wrong way dies…twice! 😄 I'm fine: some real thinking…fun!

Daily Quordle 188
6️⃣7️⃣
9️⃣4️⃣https://t.co/sgGcAxvqlm pic.twitter.com/BbOBQze1Js

— Bufocalvin (@bufocalvin) July 31, 2022
Good night… and a good night from him.

Wordle 407 4/6

🟨⬜⬜⬜
⬜🟨🏩⬜
⬜🟩
🟩🟩🤔

Daily Quordle 188
4️⃣6️⃣
8️⃣7️⃣https://t.co/vbSwLckifu

— Peter Anscombe (@PeterAnscombe) July 30, 2022
Daily Quordle 188
5️⃣3️⃣
7️⃣8️⃣https://t.co/GCBLLhhAqR pic.twitter.com/A4tA6Tv0FI

– wendz (@wendzedin) July 30, 2022
That is certainly a valid response.
Daily Quordle 188

I don't want to talk about it! 🤬

🟥🥥
6️⃣9️⃣https://t.co/hEUEBqxmVA pic.twitter.com/8QiS9HCnPV

– Patricia 🌻🇺🇦 (@theshrk22) July 31, 2022
The stars of fortune have shone on a few today
Daily Quordle 188
4️⃣5️⃣
3️⃣7️⃣
Lucky day pic.twitter.com/ODFFUZBW64

— Saska (@Saska2017) July 31, 2022