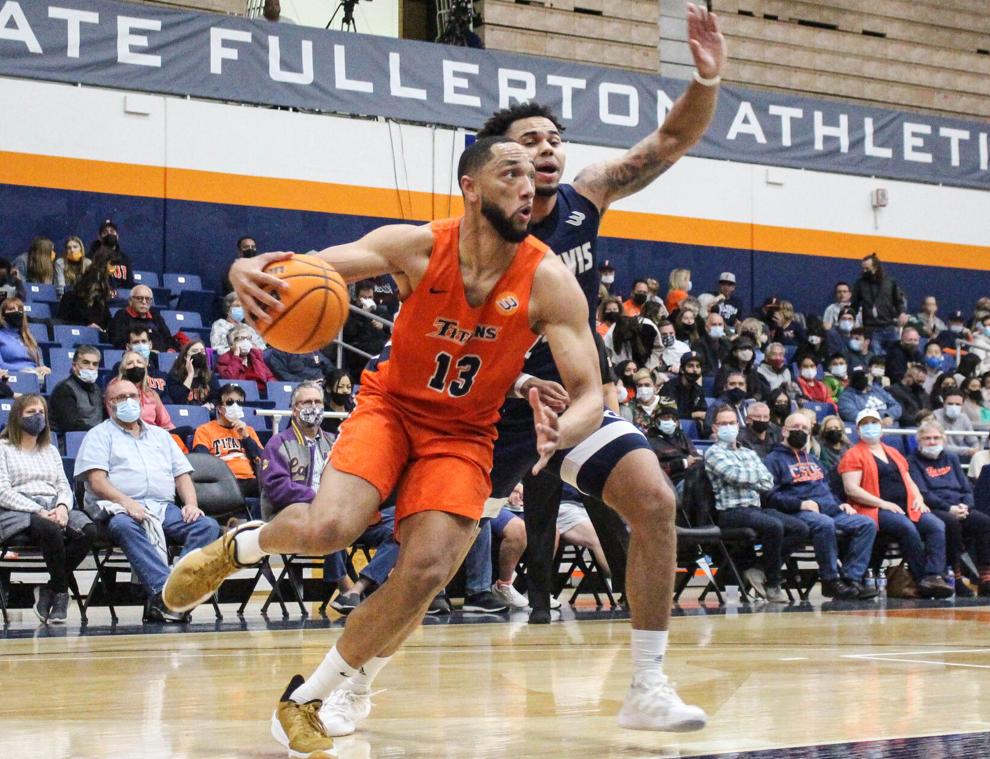 California passed a law in 2017 banning state-funded and sponsored travel to states with laws that discriminate against the LGBTQ community. In August and September of this year, the state added Arizona and Georgia, expanding the list to 23 states.
AB 1887 aims to allow California to flex its progressive muscles and show its opposition to states that discriminate against the LGBTQ community. Although this law set a precedent for nondiscrimination laws and civil rights protections, the travel ban has already proven to be of little use.
The ban affects state agencies, departments, boards, commissions and authorities, such as Cal State Fullerton, to travel to the banned states. This burden is felt most by school organizations that rely on state funds for travel, such as the athletic department.
Jim Donovan, CSUF's director of athletics, said it would be difficult to reach the NCAA postseason without traveling to these states. The CSUF men's basketball team was scheduled to travel to North Dakota in November, a state that is included in the ban list.
The ban on travel to listed states prevents intercollegiate athletes from competing in games that could determine their eligibility to play in the NCAA Tournament.
"If, for example, you're only playing California opponents, it would probably negatively affect your chance of being in one of those slots," Donovan said.
State funds cannot be used to travel to games that are in prohibited states, so fundraising is essential for the athletic department. Sara Perry, chief financial officer of the CSUF athletics department, said state funding makes up a good portion of their budget, but not enough to cover all of their expenses.
"Because of COVID, we've had some trouble raising the same amount we did before COVID. But I would say this year, we're on track to get close to where we fundraise every year before COVID," Donovan said.
If intercollegiate athletes cannot compete in these games, their chances of being identified to play for professional leagues are diminished. It also means that athletic programs at public colleges and universities receive less funding to send students to tournaments.
This law was intended to show California's support for the LGBTQ community in other states by preventing state money from showing complicity in discrimination. However, the ban is failing and bringing intercollegiate athletes to their knees who have nothing to do with this bill.
Sarah Hill teaches political science at Cal State Fullerton and said the travel ban has been a point of discussion recently among faculty members.
"I think the legislature, they've painted themselves into a corner where really at this point, the ban doesn't make sense unless they're going to mean it and actually ban travel," Hill said.
California is committed to social justice and equality, but this law is merely performative.
The law does not prevent government officials from traveling to banned countries. Earlier this year, Governor Gavin Newsom used state funds to pay for his own security while vacationing in Montana, a no-go state. These loopholes allow for hypocrisy, making the ban ineffective, while the list of countries subject to the travel ban may continue to grow.
If the state wants to stand by the LGBTQ community, the ban must be repealed and replaced with more policies that protect LGBTQ citizens.
In the wave of discrimination against the LGBTQ community, California can promote its non-discriminatory policies by becoming a sanctuary state.
According to NPR, California lawmakers are planning to make the state a sanctuary state for people seeking abortions who live in states that ban abortion.
If the bill cannot be repealed, the California legislature should also consider exempting intercollegiate sports from the ban because it does nothing but harm intercollegiate athletes from furthering their careers.
The travel ban casts a veil over other states hoping for more LGBTQ-backed laws as a political card. The state legislature should consider improving resources to create more policies that protect the LGBTQ community.