US carrier Alaska Airlines announced on July 19 that it will launch an electronic bag tagging program later this year.
In doing so, Alaska has become the first US airline to issue an electronic bag tag.
Tired of waiting in line? Alaska has created a new device to eliminate the faff
On July 19, Alaska Airlines proudly announced that it will become the first US airline to launch an electronic bag tagging program.
Electronic bag tags are useful in that they can speed up your airport routine. Electronic tags will allow guests to skip the step of printing traditional bag tags at the airport.
Travelers will be able to activate the devices from anywhere up to 24 hours before their flight via the Alaska mobile app.
While electronic bag tags will save a lot of time at the airport, they also reduce waste by reducing the amount of paper usage caused by typical bag tags.
Charu Jain, Alaska's Senior Vice President of Business and Innovation, commented on Alaska's new program and how much time it will save:
"This technology allows our guests to tag their bags in seconds and makes the entire check-in process almost entirely outside the airport. Not only will our electronic bag tags allow our guests to quickly claim their luggage once they arrive at the airport, the devices will also give our employees the opportunity to spend more one-on-one time with guests who ask for help and reduce the lines in our lobbies."
Alliance carrier Oneworld expects the electronic baggage tagging program to reduce the time spent clearing checked baggage by nearly 40%.
You may be thinking – how is the electronic bag tag read?
The tag is activated by holding the phone used for check-in against the bag's electronic tag. The tag has an antenna that lights up and reads information transmitted by the phone. The electronic paper display on the baggage tag will then display the passenger's flight information. Useful stuff.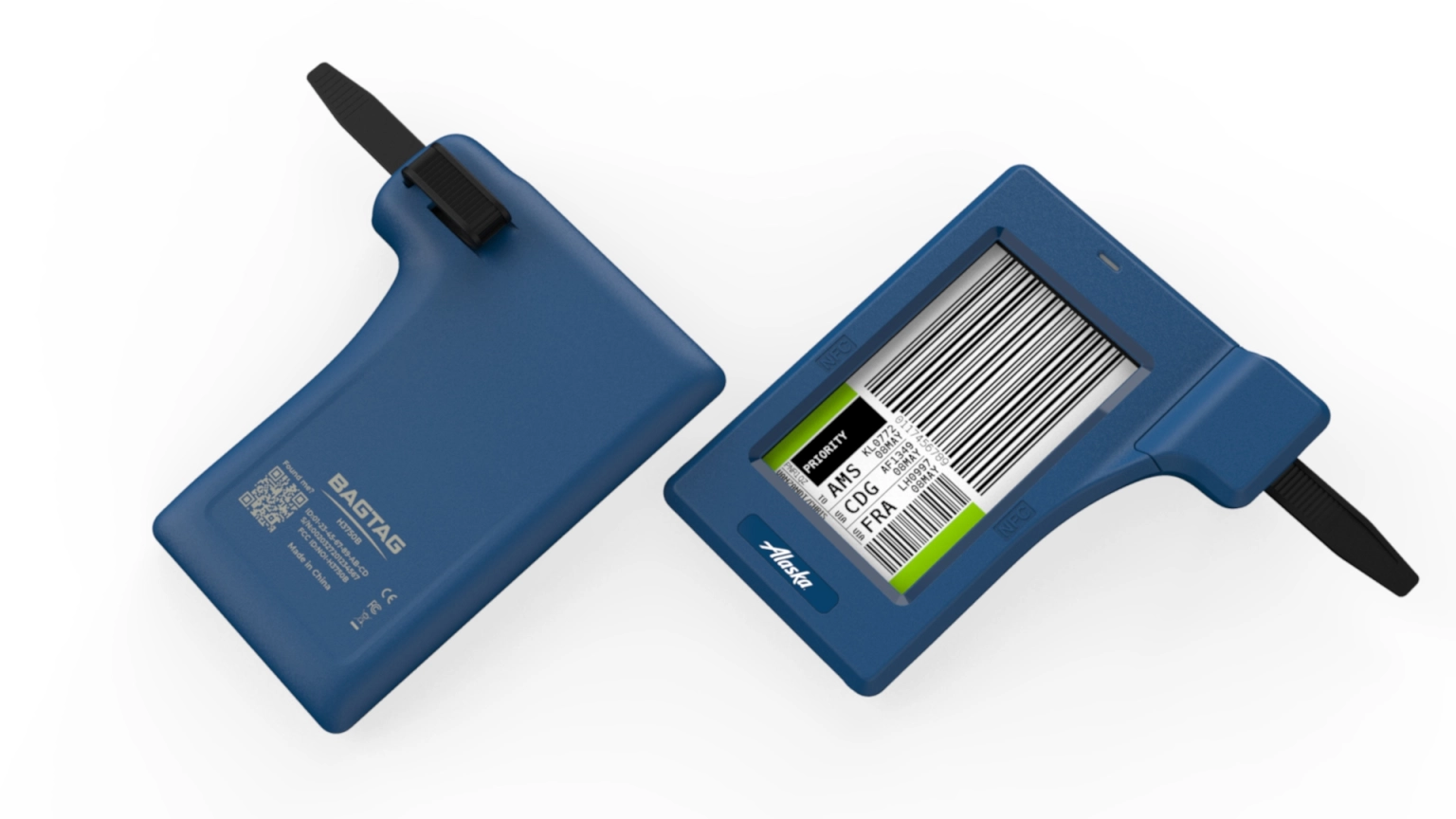 Where will the program start?
In March of this year, Alaska launched a self-checkout system at San José International Airport in California. The new system was designed to reduce confusion and speed up check-in times.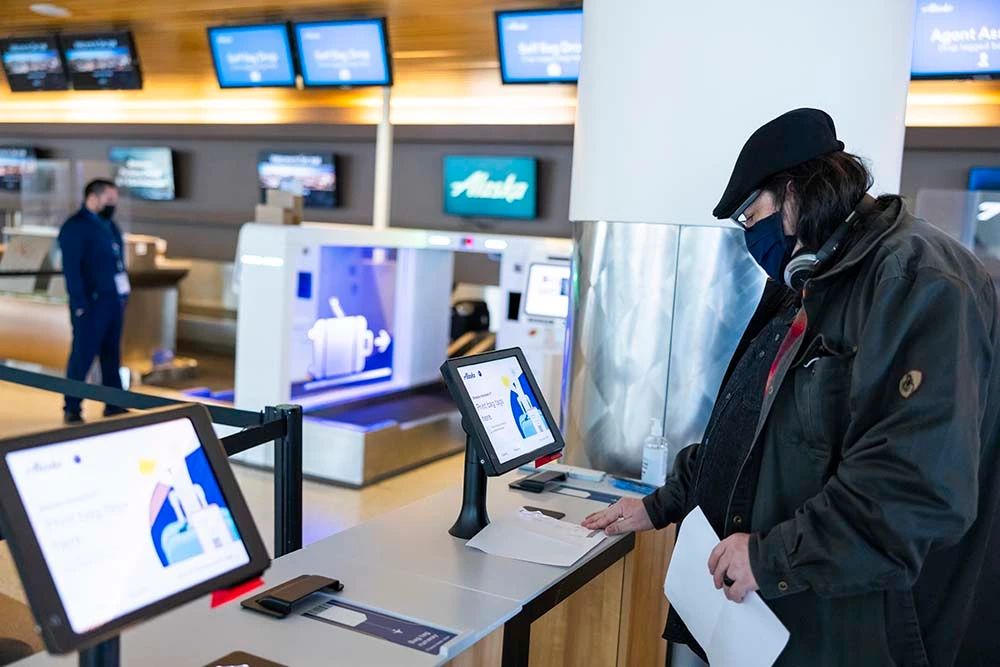 As Charu Jain said at the time, "California is the epicenter of technology and the perfect place to test these innovations." Instead, Alaska has once again turned to California's San José International Airport to debut its new electronic bag tag.
San José Mayor Sam Liccardo said:
"Alaska Airlines is the first US airline to pioneer this innovative electronic bag tagging program here at SJC. This program will modernize the check-in process and provide a more consistent option for travelers."
The electronic bag tag will be deployed elsewhere in several stages. The first will include 2,500 Alaska Airlines frequent flyers who will be able to use electronic bag tags in late 2022. Then, Alaska Mileage Plan members will be presented with the option to purchase equipment early next year.
Would you like to give these electronic bag tags a go? Share your thoughts with us in the comments below.