Two pioneering studies published in Nature and Genome Medicine have recently identified genetic signatures that explain racial differences in the severity of prostate cancer, particularly in sub-Saharan Africa.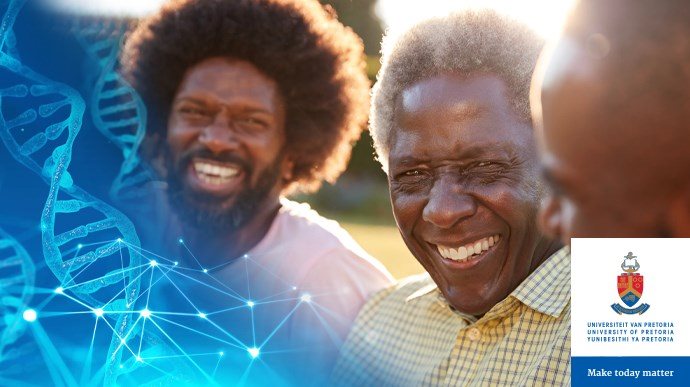 By genetically sequencing prostate cancer tumors from Australian, Brazilian and South African donors, an international research team has developed a new prostate cancer taxonomy and cancer drivers that not only differentiates patients genetically, but also predicts which cancers are likely to develop. Being life-threatening – a challenging task these days.
"Our understanding of prostate cancer is limited by studies in Western populations," said senior author Professor Vanessa Hayes, a genomicist and Petrie Chair of Prostate Cancer Research at the University of Sydney's Charles Perkins Center and Faculty of Medicine and Health. "Being of African descent or African more than doubles a man's risk of fatal prostate cancer. Although genomics holds the critical key to unraveling genetic and non-genetic contributing factors, data from Africa have so far been lacking.
"Prostate cancer is a silent killer in our region," says University of Pretoria Professor Rhianna Bornman, International Men's Health and Clinical Lead for the South African Prostate Cancer Study.
"We needed to start with a grassroots approach, establishing the infrastructure to engage Africa in the genomic revolution, by engaging communities in open dialogue about the true extent of prostate disease."
Through whole genome sequencing (mapping the entire genetic code of cancer cells), more than two million cancer-specific genomic variants were identified in 183 untreated prostate tumors.
We found that Africans are influenced by a large number of genetic alterations found in the management and treatment of prostate cancer.
"Using state-of-the-art computational data science to identify patterns across all types of cancer, we have described a new taxonomy of prostate cancer associated with different diseases," said Dr Werachai Jaratlerdsiri, a computational biologist from Sydney and first author. On natural paper.
"Combining our dataset with the largest public database of cancer genomes in Europe and China has allowed us to put the African prostate cancer genomic landscape into a global context."
As part of her PhD at the University of Sydney, Dr Tinting Gong, first author of the Genomic Medicine paper, analyzed genomic data to reveal major changes in the structure of chromosomes (molecules that carry genetic information). These changes are often overlooked due to the complexity of quantifying their presence, but are an area of ​​critical importance and contribution to prostate cancer.
"We have shown significant differences in the discovery of complex genomic diversity in tumors from Africa and Europe, which has resulted in new opportunities for disease progression and treatment," said Dr. Gong.
This cancer genome resource may be the first and largest to include African data.
"Inclusion in Africa, we have taken the first step to not only universalize precision medicine, but also to reduce the impact of prostate cancer deaths across Africa," Professor Bornmann explained.
The study is the first African to have the complete genome sequence of the late Archbishop Emeritus Desmond Tutu, data that is central to South African genetic sequencing and prostate cancer research. The sequencing results were published in Nature in 2010.
"He died in December 2021 of advanced prostate cancer at the age of 66. The Archbishop was an advocate for prostate cancer research and the benefits of genomic medicine in South Africa," Professor Hayes said. "We hope this study is the first step towards that reality."