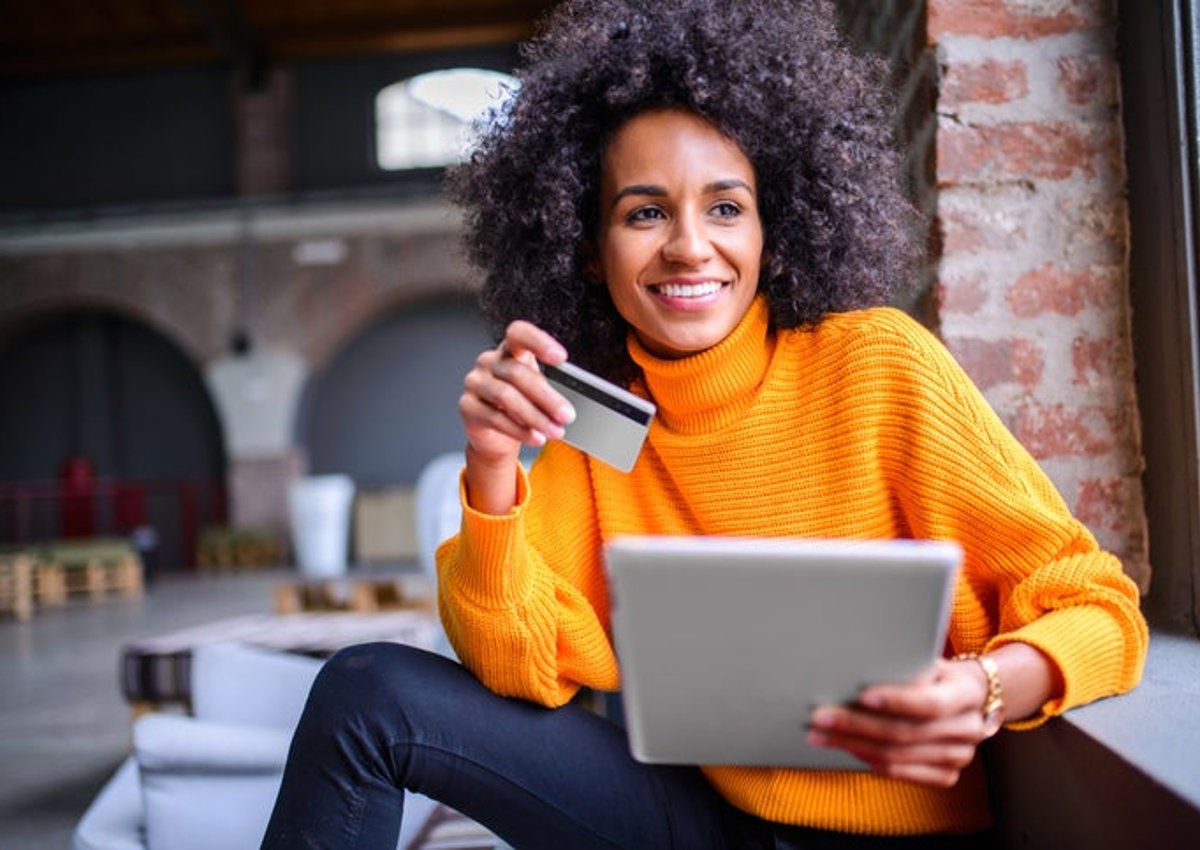 If you're considering getting a business credit card, understand these key differences.
---
Main points
Business credit cards can be a useful tool for small businesses and anyone who earns extra income.
With a business credit card, things like fraud protection and late fees fall under individual card issuers, not federal law.
A business credit card can help your company build credit just as a personal card can help an individual.
---
Many small business owners can benefit from opening a small business credit card. Some cards pay bonus rewards for business expenses, offer business-related benefits and may grant higher credit limits. Business cards work similarly to personal cards in how you can open them, spend money, and pay your balance. But there are also some key differences. Here are four of them.
1. Consumer protection laws are not always enforced
Regular credit card customers may not know this, but there are several pieces of legislation in place to protect their rights. These protections do not automatically apply to business cards, which means some cardholders may be at risk.
Fair Credit Billing Act (FCBA)
The Fair Credit Fairness Act gives non-business credit card customers protection in the event their card is lost, stolen or fraudulently used. As long as you report the loss, there is a limit to how much you will have to pay. Business credit cards do not automatically carry fraud protection, although some card issuers include these safeguards.
Credit Card Accountability, Liability and Disclosure Act (Credit Card Act)
The CREDIT CARD Act of 2009 was a powerful piece of legislation designed to protect consumers from potentially unfair practices by card issuers. For example, card companies must give 45 days' notice before raising the APR on your account, and only new purchases will be affected by any rate increase. It also limits the amount of late fees you can be charged.
Many of best business credit cards provide these protections. But they are not legally bound to do so. Check the terms and conditions carefully to understand what late fees you may pay, how penalty APRs work, and what the card issuer's policies are regarding fee increases.
2. Credit reporting and credit building
Most consumer credit cards report activity to the three credit bureaus. Cardholders can build credit by making timely payments and limiting their total balance against total available credit. Your personal credit score will likely play a role when applying for a business credit card. Card issuers will run a strong credit check since you are responsible for that account.
But once the account is open, positive activity is usually only reported to the business credit bureaus. This contributes to your business credit history. The exception here are any late payments or delinquencies. These can affect both your personal and business credit — and if the business fails, you'll be personally responsible for any money you owe.
3. You may qualify for a higher credit limit
Credit limits on a business credit card take into account your personal credit score, business income and your income. This means you may be able to get a higher credit limit on a business card. If you're looking to finance a large purchase, this higher limit can help, especially since it can be challenging for some small businesses to qualify for a loan. Look for a card with a 0% APR and try to pay off the balance before the introductory period ends to avoid interest charges.
4. Categories and benefits of rewards
Major business credit cards pay high rewards for business expenses, such as phone bills, advertising and office supplies. If you travel a lot for work, benefits like lounge access and additional travel insurance can make your card even more attractive.
Maximize rewards by focusing on cards that reward your spending and business activity. If you don't do a lot of business internationally, for example, avoiding foreign transaction fees may not be as attractive. But if you spend a lot on advertising and office expenses, the ability to earn bonus rewards can be lucrative.
Business cards can help small businesses manage their finances
It's worth knowing that you don't need to own a traditional business to apply for a business credit card. If you're a sole proprietor or have a side hustle that brings in extra cash, you may be eligible. And if you have excellent credit, you may be able to qualify for a card with more benefits.
A big advantage of using a business card is that it can help you keep your company expenses separate from your personal expenses. In fact, if you use your business card for personal expenses, it can come back to bite you. Most cards don't allow it, and in a worst-case scenario, your card issuer may close your account.
Understanding the difference between a business card and a personal card can help you choose the right card for your situation. Keep in mind that while card issuers don't have to extend the same level of consumer protection, many do. So be sure to check the terms of use before opening an account.
Alert: The highest cash back card we've seen now has 0% APR through 2024
If you're using the wrong credit or debit card, it could cost you a lot of money. Our expert loves this top pick, which features a 0% intro APR until 2024, an insane cash-back rate of up to 5%, and all with no annual fee.
In fact, this card is so good that our expert even uses it personally. Click here to read our full review for free and apply in just 2 minutes.
Read our free review