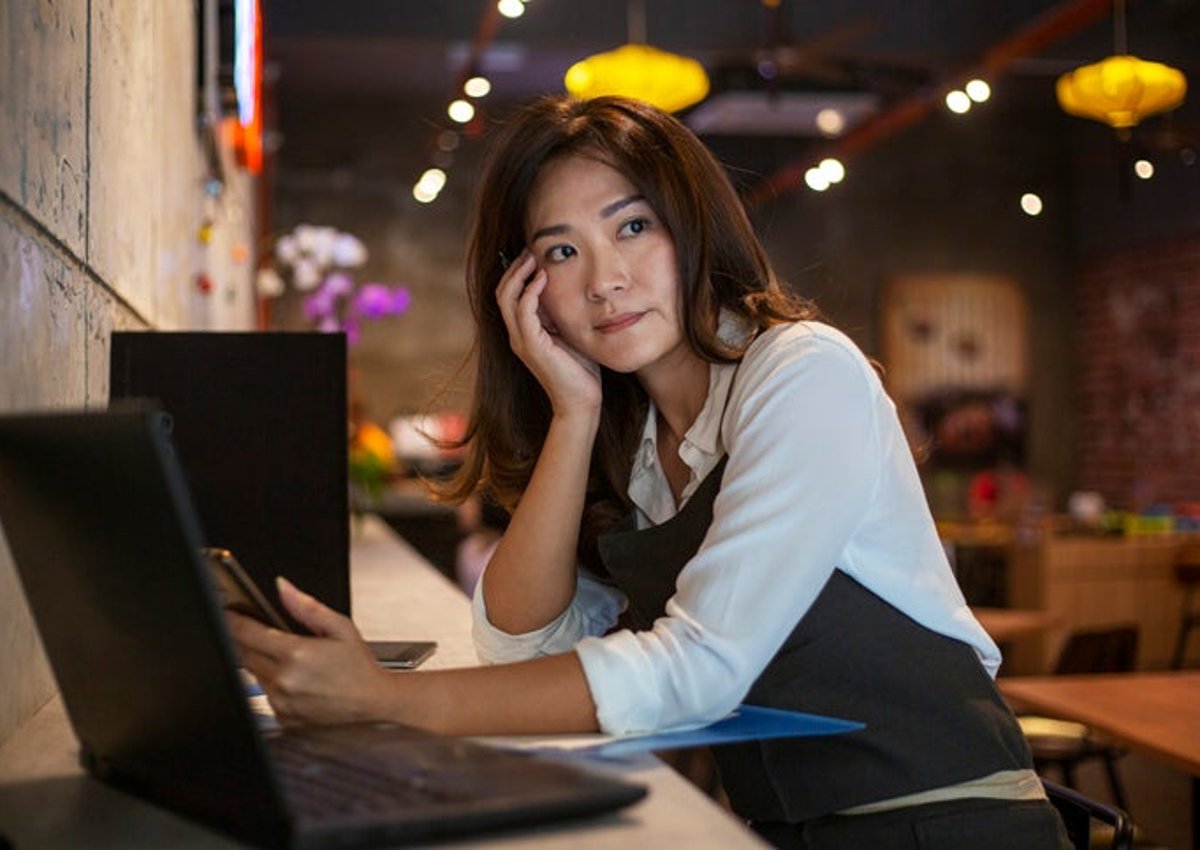 These steps will help you manage higher costs and economic uncertainty.
---
Main points
Cash flow is king in times of high inflation, so watch your income and expenses carefully.
If you can cut costs or improve your business operations, this will help reduce the impact of inflation.
If you must pass the higher costs on to your customers, do so carefully.
---
Inflation has been top of mind for many small businesses this year as they face rising costs across the board. According to the latest data from the Bureau of Labor Statistics, November prices were about 7% higher than a year ago. Some costs, such as energy and food, have seen even steeper increases.
As a result, small business owners have already had to make difficult decisions, such as layoffs or raising prices. Here are some strategies to minimize the impact of inflation and increase your chances of survival.
An oft-cited US Bank study from a few years ago found that 82% of businesses fail because of cash flow issues. The statistics may be old, but it's still true that running out of cash can bring your business down. This is especially the case in times of high inflation and economic uncertainty.
These steps will help you stay on top of your cash flow:
Bill immediately: You'll get paid faster if you bill as soon as the job is done. The sooner you get the money into your bank account, the less pressure it will put on your cash flow.
Review your expenses every week: Given the speed at which prices have risen, your expenses can quickly spiral out of control. Don't wait until the end of the month or quarter to review your costs. Instead, check once a week. This way you can act quickly if your expenses are too high.
Build projections for different scenarios: A cash flow projection is a great tool as it can help you gauge your expenses against your income. Importantly, you can use it to identify potential bumps in the road and map out different scenarios.
2. Reduce costs and simplify operations
Cutting costs is always easier said than done, and you've likely already scoured your business budget for areas where you can save money. A study by Digital.com showed that some businesses have already had to lay off workers and cut wages due to high inflation.
If you haven't already, see if you can negotiate a discount with your suppliers. You may be able to get lower prices if you offer to pay quickly or buy in bulk. Another option could be to move your office to a lower cost location or even go virtual. After the COVID-19 pandemic, many employees are more comfortable working from home, and co-working spaces can serve any personal activity.
Technology can be your friend when it comes to improving your operations. There are many different software packages and applications that can save you time and ultimately money. That said, you need to identify which apps can actually benefit your business. If you blindly use several different pieces of software, you can spend a lot of effort integrating applications that don't actually solve your problems.
Start by analyzing which areas of your operation consume the most time and try to view them in the context of your goals for the coming years. For example, it doesn't make sense to use HR software if you only have two employees and don't plan to hire more. But if you're spending 50% of your time communicating with customers and trying to generate new leads, CRM software can be a worthwhile purchase.
3. Manage your credit
Unfortunately, the Federal Reserve is trying to curb inflation by raising interest rates. For small businesses struggling to manage their cash flow against a stream of rising prices, this presents an additional problem. Higher interest rates make it more expensive to borrow money.
For many businesses it may not make sense to borrow to finance expansion plans now. However, access to credit can be important if you run into cash flow issues. Don't wait until you need to borrow money to explore your credit options. See what business loans or other financing may be available and what requirements they have. Now may be a good time to look at ways to build your business credit score.
There are several ways you can borrow money for your business. For example, a business credit card can help cover a short-term cash flow problem. The advantages of business credit cards are that they can pay rewards and help you separate your business and personal expenses. However, interest rates can be high and a personal loan can be a lower-cost way to borrow long-term.
4. If you must raise prices, do so carefully
It's not easy to raise prices, but a number of businesses have had to pass on higher costs to customers this year. What is important is to do it strategically and minimize the risk of losing customers. Look at what your competitors are doing and make sure any moves you make are in line with (or below) the rest of the market.
If there are low-cost ways you can add value alongside any price increase, that might ease the pain a bit. It is important to be transparent and communicate with the customer base. Don't try to hide price increases as this will damage trust. Depending on your products and services, you may look at creating a reduced budget option that will help you retain those customers who are struggling financially.
end
Inflation appears to be slowing, but there is much uncertainty about what will happen next year. For now, it is important to prepare for further price increases and plan how you will deal with different scenarios. One of the advantages that small businesses have over larger companies is that they can quickly react and adapt to changing market conditions. If you watch your income and expenses like a hawk, you'll be able to take action and potentially avoid disaster.
Alert: The highest cash back card we've seen now has 0% APR through 2024
If you're using the wrong credit or debit card, it could cost you a lot of money. Our expert loves this top pick, which features a 0% intro APR until 2024, an insane cash-back rate of up to 5%, and all with no annual fee.
In fact, this card is so good that our expert even uses it personally. Click here to read our full review for free and apply in just 2 minutes.
Read our free review